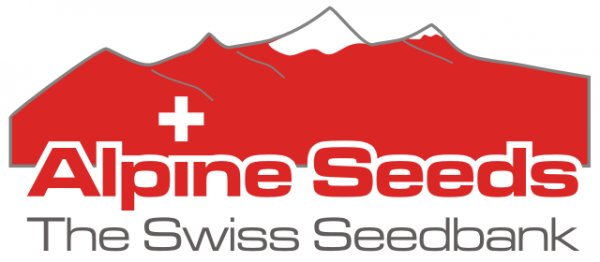 Alpine-Seeds: Erdbeer x SPG F1
Here you can find a strain description about Erdbeer x SPG F1 and also some user-based reviews and infos directly from the SeedFinder (if available). You can also find the offers and auctions here if Erdbeer x SPG F1 cannabis seeds are on stock at MyCannapot right now.
Type: indica/sativa
Flowering time: ~ 58 days

SeedFinder Info about the strain Erdbeer x Sweet Pink Grapefruit from Alpine-Seeds:
Unser neuer Release ist eine frühe Version unseres nächsten grossen Projektes. Die Kreuzung zwischen der bekannten Schweizer Outdoorsorte Erdbeerli und der Sweet Pink Grapefruit ist der erste Schritt zu einer regulären und stabilen Erdbeer Genetik. Aufgrund der grossen Nachfrage haben wir uns entschlossen diesen F1-Hybrid zu veröffentlichen.

Die Erdbeer x SPG bringt Indoor sehr gute Ergebnisse, sie kann aber auch unter natürlichen Bedingungen erfolgreich angebaut werden. Die Blütezeit liegt Indoor bei 55-63 Tagen. Outdoor sollte der Strain spätestens Ende September ausgereift sein.

Der männliche Part dieser F1-Generation wurde von einem selektierten SweetPinkGrapefruit Male übernommen, einem SPG Male der aus unserem regulären SweetPinkGrapefruit Projekt stammt.

Die Pflanzen des Erdbeer x SPG Hybriden sind relativ stabil, es gibt im Grossen und Ganzen zwei etwas unterschiedliche Phänotypen, die sich im Aroma und der Blütenstruktur etwas unterscheiden. Während Phäno1 etwas mehr in Richtung Erdbeer geht, ist Phäno2 eine Mischung aus SPG und Erdbeer. Die Blütenstände sind kompakt, bei Typ1 sogar extrem hart und überzogen mit einer dicken Harzschicht.
Das Wachstum ist eher Indica betont, wobei die Pflanzen schnell wachsen und auch in der Streckungsphase sehr viel an Höhe dazu gewinnen können.

Der Harzbesatz ist bei beiden Phänos überdurchschnittlich gross und erinnert an den Erdbeer x DeepChunk Cross, den wir vor etwas über zwei Jahren angeboten haben. Mit diesen F1-Hybrid aus Erdbeer und SweetPinkGrapefruit knüpfen wir an diese überaus erfolgreiche Limited Edition an.

Das Aroma geht zwar in Richtung fruchtig und Grapefruit typisch, doch auch das süsse und besondere der Erdbeer ist deutlich zu schmecken. Ein sehr guter Geruch, der auch beim rauchen nichts von seiner Intensität einbüsst.

Die Wirkung ist breit gefächert und sehr Dosis abhängig. Ein leichtes Erdbeer typisches Up-High kann sich bei weiterem Konsum in ein starkes "stoned" wandeln. Im Gesamten kann man die Wirkung als "stark" bezeichnen.

Die Erdbeer x SPG ist eine wirklich tolle Sorte, die dort weiter macht wo die Erdbeer x DC aufgehört hat. Aber auch dieser Strain ist nur ein weiterer Schritt in Richtung der regulären Swiss Erdbeerli.

Name: Erdbeerli x SweetPinkGrapefruit
Genetik: Erdbeer Clone x SPG (Alpine reg. SPG)
Indoor/Outdoor: Indoor 55-63.Tage / Outdoor Ende September
Geruch: fruchtig, süsslich. Eine Mischung aus Erdbeer und SPG
Geschmack: fruchtig, Grapefruit typisch aber auch dunkel und süss
Ertrag: gut - sehr gut
2 user reviews about this strain
General Impression: extraordinary and quite recommendable
The aroma / smell of this variety recalls onto / is
Sweet Fruity Berry Strawberry Marshmallow Sour Citrus Grapefruit Orange Tangerine
The taste / flavour of this variety recalls onto / is
Sweet Fruity Berry Strawberry Sour Citrus Grapefruit Spicy Hashish
1 Indoor-Review(s):
General Impression: extraordinary and quite recommendable
1 Outdoor-Review(s):
General Impression: extraordinary and quite recommendable
Harvest Time Outdoor:
...in CmShβ zones: End of October (+/- 2 Weeks)
User-Comments about this strain:
hugo5 cut middle of october due frost, could go till end of october. suits NOT as northern outdoor strain, finishes too late.
Resin content is incredible, very sweet smell with slightly fruit undertones.
Erdbeer x SPG F1 is not available at our shop at the moment!
Please try again later, maybe it is restocked again soon!