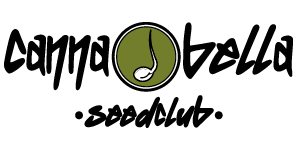 Cannabella Seed Club: Grape Skunk
Hier findest du eine Sortenbeschreibung über Grape Skunk und auch Bewertungen von Benutzern die im SeedFinder ihre Meinung zu dieser Cannabissorte abgegeben haben. Hier kannst du auch Angebote und Auktionen finden sofern Grape Skunk bei MyCannapot auf Lager ist.
Art: mostly indica
Blütedauer: ~ 58 Tage

Sorteninformationen vom SeedFinder über Grape Skunk von Cannabella Seed Club:
This is a strong skunk genetic with lots of flavour.

A indica dominant skunk with a fast growth, chunky buds and big leafs.

Best grown with one huge top bud and not topped.
If topped it needs a good vegetative phase and its best to pick some of the big leafs!

Plants get not that big and its best to grow them in medium size pots close to each other (sea of green).

Flavour is oldschool skunky, some smell more skunky and some will have a bit more lemony sour skunk aroma.

The high is very relaxed and gives a happy feeling with a nice body buzz.
Perfect for a chilled day in the sun or relaxing in the bathtube.


genetic: Bella Ortega x Pineapple Gold
indica/sativa: 65/35
flowering time: 56-60 days
flavour: skunky, rotten, sour, lemon, earthy
yield: medium-high

Kaufe Grape Skunk bei MyCannapot!
Aktuelle Angebote:
10 reg. Seeds

nur 44.90 £
Aktuelle Auktionen:
10 reg. Seeds

ab 34.12 £

Auktionsende: = 10 d