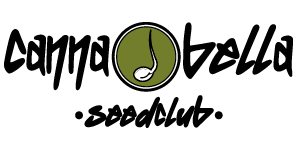 Cannabella Seed Club: Grape Skunk
Aqui encuentras una descripcion de la variedad Grape Skunk y ademas evaluaciones de usuarios que han publicado sus opiniones sobre esta variedad de cannabis en el SeedFinder. Aqui puedes tambien encontrar ofertas y subastas si Grape Skunk esta en el almacen de MyCannapot.
Especie: mostly indica
Floracion: ~ 58 dias

Informaciones sobre la variedad Grape Skunk de Cannabella Seed Club en el SeedFinder:
This is a strong skunk genetic with lots of flavour.

A indica dominant skunk with a fast growth, chunky buds and big leafs.

Best grown with one huge top bud and not topped.
If topped it needs a good vegetative phase and its best to pick some of the big leafs!

Plants get not that big and its best to grow them in medium size pots close to each other (sea of green).

Flavour is oldschool skunky, some smell more skunky and some will have a bit more lemony sour skunk aroma.

The high is very relaxed and gives a happy feeling with a nice body buzz.
Perfect for a chilled day in the sun or relaxing in the bathtube.


genetic: Bella Ortega x Pineapple Gold
indica/sativa: 65/35
flowering time: 56-60 days
flavour: skunky, rotten, sour, lemon, earthy
yield: medium-high

Compra Grape Skunk en MyCannapot!
Ofertas actuales:
10 reg. Seeds

solo 42.48 £
Subastas actuales:
10 reg. Seeds

a partir de 32.28 £

Final de la subasta: = 10 d