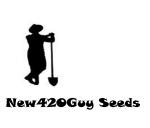 New420Guy Seeds: 3 Run Homer
Hier findest du eine Sortenbeschreibung über 3 Run Homer und auch Bewertungen von Benutzern die im SeedFinder ihre Meinung zu dieser Cannabissorte abgegeben haben. Hier kannst du auch Angebote und Auktionen finden sofern 3 Run Homer bei MyCannapot auf Lager ist.
Art: mostly sativa
Blütedauer: ~ 60 Tage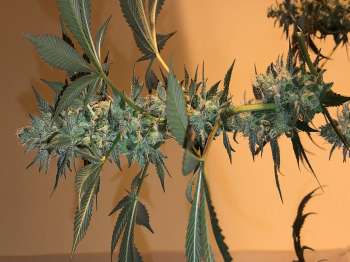 Sorteninformationen vom SeedFinder über 3 Run Homer von New420Guy Seeds:
3 Run Homer aka Slam is an indica leaning hybrid F3 that delivers a home run every time. The bases are loaded with this 3 way cross of GDP, Fruity Pebbles OG and Bruce Banner 3! There are a few phenotypes now and it seems that most phenos have a combination smell that is a mixture of fruit and pepper and with a bit of licorice on top. With a delightful smell and similar taste, this strain is perfect for the patient who prefers something different with a kick. 3 Run Homer is good for chronic pain, stress, insomnia and depression. Also good for PTSD.

Flowering period is 8 to 9 weeks.

Kaufe 3 Run Homer bei MyCannapot!
Aktuelle Angebote:
3 reg. Seeds

nur 10.05 $

10 reg. Seeds

nur 31.75 $