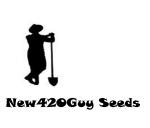 New420Guy Seeds: Pauls Purple Cookies
Hier findest du eine Sortenbeschreibung über Pauls Purple Cookies und auch Bewertungen von Benutzern die im SeedFinder ihre Meinung zu dieser Cannabissorte abgegeben haben. Hier kannst du auch Angebote und Auktionen finden sofern Pauls Purple Cookies bei MyCannapot auf Lager ist.
Art: mostly indica
Blütedauer: ~ 56 Tage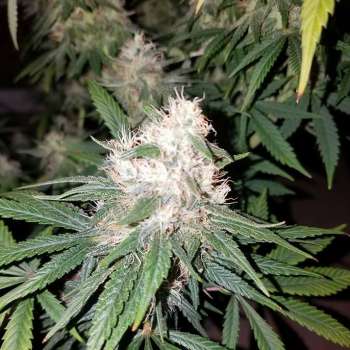 mehr Bilder
Sorteninformationen vom SeedFinder über Pauls Purple Cookies von New420Guy Seeds:
707-SFV Gorilla Cookies was started by my friend Tommy with a cross originated in the Bay Area between a Girl Scout Cookie Father and a Purple Gorilla Mother. The result is dense clusters with a pungent smell loaded with trichomes. The leaves turn from green yellow to magenta as pictured. The popular Girl Scout Cookie strain is known for its potency while the underground Purple Gorilla strain is known for having a heavy yield which is the reason they were crossed. The buds look like Girl Scout but are big like the Gorillas, the clubs are blown away by this strain and have passed as straight Girl Scout. Rare phenos have a grape berry smell and will start to turn purple the last couple weeks. I pollinated my 707 Gorilla Cookies female with a SFV OG male to add the twist.
Kaufe Pauls Purple Cookies bei MyCannapot!
Aktuelle Angebote:
Im Moment gibt es keine Angebote im Shop aber besucht die unten angeführten Auktionen!