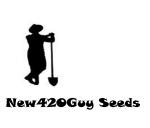 New420Guy Seeds: Super Sour CBD
Aqui encuentras una descripcion de la variedad Super Sour CBD y ademas evaluaciones de usuarios que han publicado sus opiniones sobre esta variedad de cannabis en el SeedFinder. Aqui puedes tambien encontrar ofertas y subastas si Super Sour CBD esta en el almacen de MyCannapot.
Especie: mostly sativa
Floracion: ~ 77 dias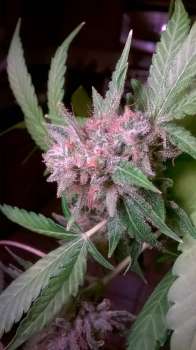 Informaciones sobre la variedad Super Sour CBD de New420Guy Seeds en el SeedFinder:
Super Sour CBD is a Sativa dominant hybrid I created to help with my daily ailments. I found a really good pheno from Sour Brasi (Luca Brasi x Sour Diesel) and crossed that with an OLD cut of Sour D that my good friend has had since 2004-5. After melding a trichy Sour Brasi male to a cut of the Sour D, I pheno hunted for a high CBD, super sour plant. Out of 60 I narrowed it down to the plant that was then crossed with CBD Grenades (from Wneks Genetics 9% cbd/thc) Male, that had super quick growth, fat stacking, and was VERY quick at flowering. I needed that due to the F1s ranging from 11-14 weeks. The Super Sour phenos ALL ran 13-14 weeks to get into amber trichs. I chose the most resinous out of those and bred that with the CBD Grenades Male. Most take between 10-12 weeks an have a high cbd and thc content. Always makes me hungry! Most keepers tested from 12-16% CBD and slightly less in the THC range. It's usually around 10%. Its fast to veg, stretches 2-4x in flower, can be a heavy feeder but is also sensitive to overuse of nutes. Does well in soil and hydro. Good cold resistance/wetness/molds, Resilient to most bugs. Responds well to multi tops. It's good for appetite stimulation, pain, PTSD, mood enhancer and also helps with sleep if overdone.

Flowering time: 10-12 weeks.

– Robert "Rab" Stuberg
Compra Super Sour CBD en MyCannapot!
Ofertas actuales:
3 reg. Seeds

solo 11.44 $
Subastas actuales:
3 reg. Seeds

a partir de 9.76 $

Final de la subasta: = 7 d