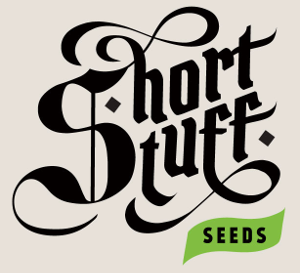 Short Stuff Seedbank: Auto Purple Amnesia
Here you can find a strain description about Auto Purple Amnesia and also some user-based reviews and infos directly from the SeedFinder (if available). You can also find the offers and auctions here if Auto Purple Amnesia cannabis seeds are on stock at MyCannapot right now.
Type: ruderalis/indica/sativa
Flowering time: ~ 60 days
from seed to harvest - Autoflowering Strain!

SeedFinder Info about the strain Auto Purple Amnesia from Short Stuff Seedbank:
Auto Purple Amnesia is a fantastic new strain from our team of auto-flowering experts at shortstuff seeds. Following on from the much heralded Mi5 strain we bring you another Purple Auto but this time with the benefit of Amnesia Haze in the genetic makeup. This cutting edge hybrid also includes Diesel and Critical+ in its ancestry so potency and yield are well taken care of.

Auto Purple Amnesia exhibits explosive growth from 3 weeks and will shoot up to around 80cm very rapidly. This strain likes to branch out, so with some encouragement and space you will end up with numerous bud sites. Auto Purple Amnesia produces lovely lime green buds with purple hues that give off a citrus aroma that is wonderfully sweet.

The taste of the smoke is zesty and peppery and will make your mouth water while you experience a creative, hard hitting effect that comes on strongly and progresses to a more mellow state.

Auto Purple Amnesia is easy to grow and with some care and attention can exceed 60g per plant without a problem.

This strain has recently broken auto-flowering records with one plant producing 683g of dried buds of the highest quality when grown as part of an independent strain test on the autoflower network.

Auto Purple Amnesia is part of our Boutique Line of cutting edge Autoflowering cannabis genetics. The Boutique Line contains the most up to date autoflowering genetics which are pushing the boundaries of what can be done with autos. All the strains in the Boutique Line are big, tall, heavy -yielders and have been produced "in-house" by Shortstuff's master breeders.

Type: Auto flowering indica/sativa hybrid 50/50
Height: 24-32'' / 60-80cm
Harvest: 8-9 weeks from seed
Yield: 30-90g / 1-3 oz per plant
Indoors/Outdoors
Effect: Super fast effect
Potency: 10/10
Auto Purple Amnesia is not available at our shop at the moment!
Please try again later, maybe it is restocked again soon!