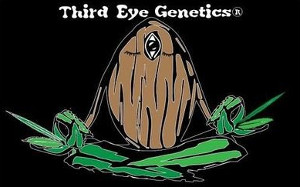 Third Eye Genetics @ SeedFinder
Third Eye Genetics
Colorado's Third Eye Genetics provides quality high THC and CBD rich strain seeds. Specializing in cutting edge outbred crosses, we use only the finest selected phenotypes and meticulous breeding methods to offer premium dependable genetics to both medical and recreational marijuana growers.
Strains from Third Eye Genetics
Have a click on a strain to get more informations and special offers.