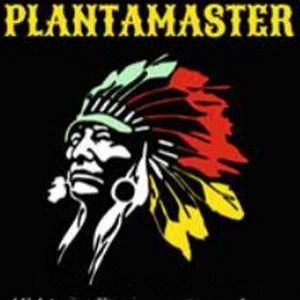 Plantamaster Seeds: MetaLeaf Donbass
Here you can find a strain description about MetaLeaf Donbass and also some user-based reviews and infos directly from the SeedFinder (if available). You can also find the offers and auctions here if MetaLeaf Donbass cannabis seeds are on stock at MyCannapot right now.
Strain-Info:
Flowering:
7-9 weeks
Height:
up to 2.5 meters
THC:
up to 19%
Harvest (outdoor):
mid-to-late September to 450 (48 ° UKRAINE)
Early Bloom
Cross of Krasnodar regional marijuana, Manzhurian ruderalis and Indica This variety of cannabis was accidentally obtained in 1994-1995 by the company of Donetsk poly-drug addicts and criminals, of which at present only the
виталикм
remains alive. and for many years to this day it is being improved. An unusual form of the leaf of the
MetaLeaf Donbass
, the only one variety in the world that has a two-leaf sheet. Just in the genetics came in Krasnodar - a grade that grows like a spider on its paws, in all directions just not in the top ... You will go crazy about MetaLeaf Donbass and it will become your favorite strain from the Indies ..! The effect of 100% indica: lazy, cumulative, meat, narcotic.It has three lines of smell: Peony, acid and Golden star balm. The variety has three phenotypes. 1 - wide, light leaf, sweet smell, growth in the form of a ball, hollow stems, twin knot up to color (14/16 knots), effect - stone with a possible block of lungs. 2 - a narrow leaf, dark blue but not violet, the smell of chemicals, medium growth, the bush is more stretched into an oval shape, the effect is a indica stone with a powerful psychedelic wave. 3 - the shortest phenotype, the leaf is wide, the knots are paired and after 16 knots, the leg is long at the leaf, the bud without foliage, the effect is a powerful stone with a possible block of lungs when inhaled.
Genetic:

mostly indica

Flowering time:

~ 55 Days
Buy MetaLeaf Donbass now at MyCannapot!
Actual offers:
12 reg. Seeds

only 99.00 €
Running auctions:
12 reg. Seeds

ab 89.00 €

Time left: = 7 d