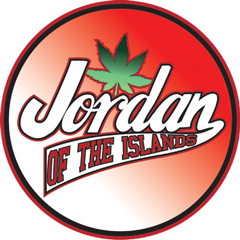 Jordan of the Islands @ SeedFinder
Jordan of the Islands
Jordan of the Islands has established his name on the West Coast of Canada as the keeper of some of the dankest skunk phenotypes in the world. His strain God Bud - an amped up purple skunk that made people exclaim "God!" when they smelt it's heavy, sweat-sock-stankness, and saw as it's sticky resinous buds. Jordan of the Islands seeds' were sold through Marc Emery Seeds Direct, and it's been over a decade. Jordan is dedicated to bringing to the market some of the most flavourful, aromatic and potent strains. Accept know substitutes, Jordan of the Islands is the original proprietor and keeper of the finest God Bud Phenotype.
Strains from Jordan of the Islands
Have a click on a strain to get more informations and special offers.