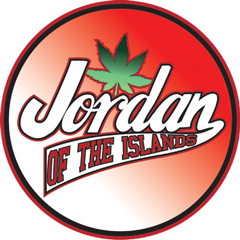 Jordan of the Islands: Blue God
Here you can find a strain description about Blue God and also some user-based reviews and infos directly from the SeedFinder (if available). You can also find the offers and auctions here if Blue God cannabis seeds are on stock at MyCannapot right now.
Type: mostly indica
Flowering time: ~ 55 days

SeedFinder Info about the strain Blue God from Jordan of the Islands:
Toker's Bowl Award winning strain! Featured in the Big Book of Buds Extremely bushy plants, dark green with lots of purple colours. Very tasty blueberry god flavour, very potent indica stone.

From the Big Book Of Buds Vol. 2:
Blue God, the clever name given to the offspring of God Bud and Blueberry, evokes the Hinud deity Krishna-eighth avatar of Vishnu, Bhagvad Gita teacher, master of internal yogas and upholder of the cosmic order. Scholars and priests debate the connotations of Krishna's blue-black skin. It can suggest the profound and peaceful expanse of the sky and sea, and a power distinct from the other gods and heroes. For Jordan's Blue God strain, blue pigment mainly shows its enviable Blueberry parentage.

Blue God does well indoors or can grow outside in areas with a long season. It is best to grow the short, dense and bushy Blue God as a multi-branch plant. Jordan prefers gardening this strain in soil over the hydro method. Indoors, Blue God reaches 3-4 feet in height and gets just as wide at the base. Outside, this solid indica can reach 8-12 feet, crowded with massive buds and thick leaves that turn purple as it matures.

Even though Blue God will show incredible resin at 6-7 weeks, wise growers let it go 8 weeks for maximum yields. Blue God gives a very strong indica nightcap high. Sleep and relief from chronic pain can come on fast; the strain doesn't suit activities that require alertness and energy. The smoke tastes somewhat the way the plant looks, deep with a hint of berry. Blue God won 4th place in the Cannabis Culture Toker's Bowl 2002.

Mostly Indica
Genetics: God Bud x Blueberry
Height: 3-4 ft indoors, 8-12 out.
Flowering time: 8 weeks
Harvest outdoor: early October
Yield: 4-8 oz in, 8-16 oz out.
1 user reviews about this strain
General Impression: extraordinary and quite recommendable
Strength / Lasting Effect: is very strong and long lasting
The weed effect
Head Relaxing Thought provoking Meditativ Psychedelic Body Calming Couchlocking Narcotic Appetizing Pain numbing
The taste / flavour of this variety recalls onto / is
Sweet Floral Nectar Rose Fruity Berry Strawberry Blackberry Blueberry Tropical Sugar Bubble Gum Sour Spicy Hot Herbs Pine Hashish Microbiological Alcohol
1 Outdoor-Review(s):
General Impression: extraordinary and quite recommendable
Yield / Quantity: very high
Harvest Time Outdoor:
...in CmShα zones: Middle of October (+/- 2 Weeks)
Medicinal info about this strain:
Affects / helps in average doses very well at / against Anorexia and Cachexia.
Affects / helps in average doses very well at / against Pain.
Affects / helps only in heavy doses extremly well at / against Psychiatric Symptoms.
Affects / helps in average doses well at / against Dependency and Withdrawal.
Blue God is not available at our shop at the moment!
Please try again later, maybe it is restocked again soon!