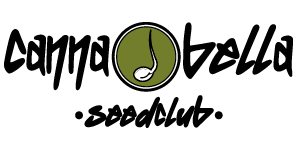 Cannabella Seed Club: Bella Ortega
Here you can find a strain description about Bella Ortega and also some user-based reviews and infos directly from the SeedFinder (if available). You can also find the offers and auctions here if Bella Ortega cannabis seeds are on stock at MyCannapot right now.
Type: indica
Flowering time: ~ 56 days

SeedFinder Info about the strain Bella Ortega from Cannabella Seed Club:
Bella Ortega is a 100% pure Indica from Afghanistan, Mazar i Sharif. The variety was given to Nevil Schoenmakers (The Seed Bank) who refined and selected this. It is a pure Maple Leaf Indica Afghani selection and is not related to Northern Lights. She is over 40 years old and still preserved in her original vitality. Ortega / Maple Leaf Indica genes are found in many known crosses such as Black Domina or Super Skunk.
The plants are dark green with broad leafs reminding of maple leafs, have a stable main trunk and grow when they have space in a Christmas tree shape. Tightly composed, only one main blossom forms and almost no lateral shoots.
The aroma is sweet-fruity towards grape / grapefruit with distinct hashish and hops touch in the finish.
Very resinous plants, producing excellent hashish, dry sifted a true flavor experience.
Can be used for medical purposes like: sleep disorders, ADHD, tourette, appetite, tinitus and nerve pain.'
User-Comments about this strain:
oldgolden oldschool pure indica.

grows slow with thick stems, yield is medium, high is pure relaxation.

buds get fat, watch out for the humidity or they get budrot.

taste is nice, earthy hash sweet (bit like hops) with a nice sweet grape like aroma.

needs a long veg, do not top.
Buy Bella Ortega now at MyCannapot!
Actual offers:
There are no actual offers at the shop right now, but check out the auctions below!