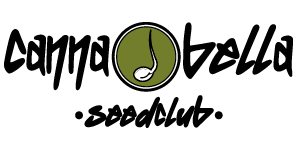 Cannabella Seed Club: G13 SSH
Hier findest du eine Sortenbeschreibung über G13 SSH und auch Bewertungen von Benutzern die im SeedFinder ihre Meinung zu dieser Cannabissorte abgegeben haben. Hier kannst du auch Angebote und Auktionen finden sofern G13 SSH bei MyCannapot auf Lager ist.
Art: mostly sativa
Blütedauer: ~ 75 Tage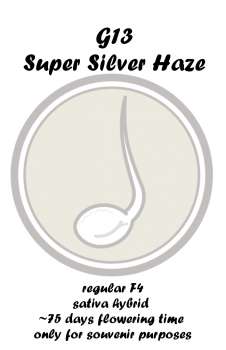 mehr Bilder
Sorteninformationen vom SeedFinder über G13 Super Silver Haze von Cannabella Seed Club:
This is a mostly sativa strain.
Airy big haze buds, wrapped in small resin bubbles. 
Super Silver Haze G13 has a woody, fir, haze and pepper flavour and sometimes a bit of lemon,
similar to herbal-lemonade.
The high is not what everybody likes and we would recommend this just to sativa lovers.
Its all in the head with a minimum of body high.
A "you need to do something" type of high.
A practical to grow oldschool haze with a good yield.

Great strain for outdoor activitys like surfing, biking or fishing.

This is our version of Lady Cane, the orginal crossbreed was created by Eskobar.

Genetic: Lady Cane x LadyCane (F4) / Super Silver Haze x (G13xHaze)
Flowering: 10+ weeks
Yield: up to 700 g/m²
Tasteprofile: woodsy, fir, lemon, haze, pepper
Effect: strong up high
Kaufe G13 SSH bei MyCannapot!
Aktuelle Angebote:
10 reg. Seeds

nur 54.02 $
Aktuelle Auktionen:
10 reg. Seeds

ab 27.01 $

Auktionsende: = 7 d