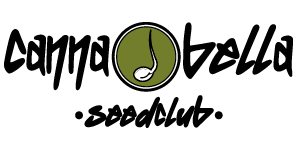 Cannabella Seed Club: Sour Candy Amnesia
Here you can find a strain description about Sour Candy Amnesia and also some user-based reviews and infos directly from the SeedFinder (if available). You can also find the offers and auctions here if Sour Candy Amnesia cannabis seeds are on stock at MyCannapot right now.
Type: mostly sativa
Flowering time: ~ 70 days

SeedFinder Info about the strain Sour Candy Amnesia from Cannabella Seed Club:
The original Amnesia is the best selling strain in the Netherlands for more than 15 years
and everybody who sampled the holy herb knows why!
Such a strong candy haze flavour and a hard hitting high is a standout.

To produce regular seeds we pollinated the original Amnesia with our tried and trusted Pineapple Gold male. This way most of the good traits are fixed.
This F1 is a treasure of Amnesia phenotypes, with a sour fruit flavour added, that will astount every grower and smoker.

The seeds grow fast to strong plants and start early to produce resin. Topping or bending is no problem and could give a better yield.
Resistance against bugs and pests is very good.
Its easy to find a good motherplant within a pack of Sour Candy Amnesia seeds.

Your Amnesia desire will be fulfilled.
Real Amnesia candy haze flavour, mixed with a sour hawaiian twist!

Caution very strong up high!
Heart racing and mind bending!
Too strong for most recreational users, be careful, could induce shizophrenia or amnesia when the mind is not strong enough!

We advice medical use only!
Very good for pain of all kinds!
Too strong for daily recreational use!
Slow tolerance build up.

Flowering: ~70 days
Tasteprofile: sweet&sour, fruity, floral; cherry, apple, mango, lemon, maracuja, orange; frankincence, sandlewood, cedar, resin, woodsy
Genetic: Amnesia Hypro-Cut x Pineapple Gold CBSC Male
Buy Sour Candy Amnesia now at MyCannapot!
Actual offers:
10 reg. Seeds

only 72.65 $
Running auctions:
There are no actual running auctions for Sour Candy Amnesia right now.