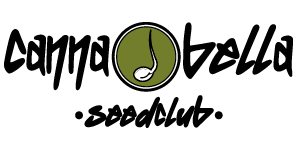 Cannabella Seed Club: Sour Mango Haze
Here you can find a strain description about Sour Mango Haze and also some user-based reviews and infos directly from the SeedFinder (if available). You can also find the offers and auctions here if Sour Mango Haze cannabis seeds are on stock at MyCannapot right now.
Type: mostly sativa
Flowering time: ~ 73 days

SeedFinder Info about the strain Sour Mango Haze from Cannabella Seed Club:
The Mangohaze is a outstanding sativa strain with a great flavour and up high, but not practical to grow for everyone.<br /><br />The combination with our favorite male, the Pineapple Gold, made it much easier to grow and faster flowering without changing the general characteristics.<br /><br />The flavour profile is sour mango and passion fruit with less of the amonia (catpiss) part and a bit hazy incense to perfect the aroma.<br />It growth fast with a massiv top bud surrounded by no less big side branch buds.<br /><br />Sour Mango Haze likes to be topped and bend and gives the best quality yield grown organic.<br /><br />The plants grow fast and do not need a long vegetative phase because they stretch in flower the first 3-4 weeks!<br /><br />Flowering takes about 70 days but the quality sativa flowers this strain produces are well worth the wait!<br /><br />Genetic: Mangohaze x Pineapple Gold<br />Indica/Sativa: 20/80<br />Flowering time: 70-77 days<br />Flavour: Mango, Passion Fruit, Lemon, Kiwi, incense, pine, amonia<br />Yield: high<br />
Buy Sour Mango Haze now at MyCannapot!
Actual offers:
10 reg. Seeds

only 70.46 $
Running auctions:
There are no actual running auctions for Sour Mango Haze right now.