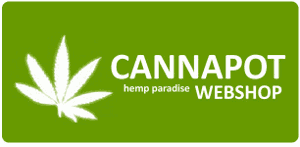 Cannapot Specials: 8 Ball Kush (Barneys Farm)
Here you can find a strain description about 8 Ball Kush (Barneys Farm) and also some user-based reviews and infos directly from the SeedFinder (if available). You can also find the offers and auctions here if 8 Ball Kush (Barneys Farm) cannabis seeds are on stock at MyCannapot right now.
Type: mostly indica
Flowering time: ~ 60 days

SeedFinder Info about the strain 8 Ball from Barneys Farm:
Some of the very best hashish in the world is found between the mountainous border of Afghanistan & Pakistan. After many years of selectively inbreeding superior genetics from this region, we have now got a strain that is very easy to grow, even in the most unfavourable conditions. This short and sturdy plant is a good choice for both SOG and ScrOG gardens.

8 Ball Kush grows wide, with thick stems and dark leaves that produce dense buds. The flavours all resemble a classic Kush, earthy and musky, with deep spicy accents.

Harvest Date Outdoor: September
Indoor: 8-9 weeks
THC Content: High
CBD Content: 0.6%
User-Comments about this strain:
BlueFox Es ist ein guter Strain ja - vieleicht sogar noch unterschätzt- aus folgenden Gründen:
-das Aroma des lagernden 8B ! sehr lecker nach frischem ,süssen Kuchenteig mit einer Spur Honig...später würziger,mit Anklängen von Knoblauch und Anis !
- die Budstruktur: sehr kompakt mit wenig Schimmeltendenz!
- der Harzbesatz: deutlich weiss und dicht!( selbst suboptimale Outdoorgrows erbringen Qualitäten die dem Ungeübten als "absolut indoor" erscheinen)
Abstriche gibt es auch ..zumindest auf meinen Outdoorgrow bezogen..
- Pflanze blieb recht klein ohne aber deutlich buschig zu werden....
- der Ertrag ist nicht sehr hoch!
- der Geschmack gibt den Geruch kaum wieder... er ist rund und mild plus holzig-harzig-würzigen Noten und sehr vollmundig!
Sonstiges:
-die Blattfärbung war heller als im Portrait beschrieben( Keine Mangelerscheinungen - physiologisch)
-die Buds waren oben deutlich abgeflacht und algemein eher rundlich..die kleineren sahen aus wie "Zwergrosenkohl-vereist"

Mit der Qualität war ich sehr zufrieden die Menge war zu klein für mehr als Hobby (zumindest draussen)


pyro65 400w HPS , DWC, GH Maxi nutes, 70 grams dry per plant. 200% germination (was a twin, a first for me)
skunkmonk Grown 8 Plants. (FEM.)
Very nice & stable strain!
1 Phenotype.
Very good Veg-Phase. Blossoming takes a while 8-10 weeks (+/- 1 week)
Big Buds, with a lot of resin and a very nice taste. KUSHY! Love the taste!

Great for hashmaking aswell.

All in all a very nice strain. Best grown organic Outdoors! Also in higher regions possible!
8 Ball Kush (Barneys Farm) is not available at our shop at the moment!
Please try again later, maybe it is restocked again soon!