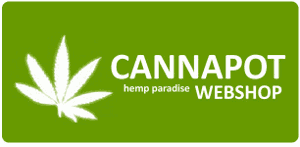 Cannapot Specials: AK Automatic (SpliffSeeds)
Here you can find a strain description about AK Automatic (SpliffSeeds) and also some user-based reviews and infos directly from the SeedFinder (if available). You can also find the offers and auctions here if AK Automatic (SpliffSeeds) cannabis seeds are on stock at MyCannapot right now.
Type: ruderalis/indica/sativa
Flowering time: ~ 67 days
from seed to harvest - Autoflowering Strain!

SeedFinder Info about the strain AK Automatic from Spliff Seeds:
AK of Colombian, Thai, Mexican, Afghani heritage meets Dutch Automatic (Ruderalis, Northern Light, Santa Maria, Blueberry and Afghani genetics). She is very easy to grow (idiot proof) and doesn't require a lot of nutrients. With no growing period AK Automatic will form one principal cola and a few smaller side branches. She is a short and bushy, typical trait of an Indica dominant strain. First signs of flowering will appear around the fourth week. To achieve full potential of the plant please stick to a 20/4 light schedule.

The crystals are finely structured. She will be ready in approximately 10 weeks. The plant is of a darkgreen color. And she has a slightly fermented taste with lingering hints of sweet fruit. The high is slightly bodystoned yet with an amazing head high.

60% Indica.
Genotype: AK x Dutch Blue Automatic.
Spicy, fermented taste and flavor.
Short and bushy structure with one dense cola.
First signs of flowering in week 4. Best to put her on 20/4 schedule.
Head high and slightly bodystoned.
Potential THC level: medium.

Flowering time indoor: 9-10 weeks
Harvesting outdoor: September
Plant height: 0.50-0.80m
Yield: 40-80 gr/plant
Growing difficulty: medium
6 user reviews about this strain
General Impression: extraordinary and quite recommendable
Strength / Lasting Effect: is strong and long lasting
The weed effect
Head Activating Uplifting Light headed Relaxing Meditativ Aphrodisiac Stressful Body Calming Energetic Appetizing Pain numbing
The aroma / smell of this variety recalls onto / is
Sour Acidic Spicy Hot Sandalwood Pine Bitter
The taste / flavour of this variety recalls onto / is
Sweet Sour Spicy Herbs
4 Indoor-Review(s):
General Impression: extraordinary and quite recommendable
Yield / Quantity: high
Flowering Time Indoor: 75 - 82 days (~79 days)
Stretch after the initiation of flowering: ~353 Percent
Initiation of flowering onto around 15 cm. - Final Height onto around 68 cm.
2 Outdoor-Review(s):
General Impression: extremely good and very recommendable
Yield / Quantity: very high
Harvest Time Outdoor:
...in CmShα zones: End of August (+/- 1 Week)
...in ClShβ zones: Middle of April (+/- 1 Week)
User-Comments about this strain:
TheGrowsausage I started 5 of these and grew them in 12l pots. Something went wrong in the early stages of the grow and they started to flower at the end of week 2, and I was thinking it was all going to go bad. I used bio bizz all mix, bio bizz nutes, and gave molasses once a week during flower. I pulled a few of the upper fan leaves off at the start to get more light down in the plants, but no serious pruning. They all ended up between about 25 and 45 cms in height. The yield was very impressive for such short plant, I ended up with 260grams and that is after losing around 30grams to bud rot. I will definitely be growing AK autos again to see what I can get when I don't screw up.
AutoAlan growz very tall & many side branches . my neighbour said this plant was very smelly, so iz good for outside but careful!
GreenMachine3000 First time growing autoflowers and I'm impressed. I grew five of these on my balcony in 20L pots with a mix of perlite and regular potting soil. They were between 80 and 120cm tall, yielded between 30 and 60 grams each and were done about 11 weeks after I planted them. Didn't prune at all, but in retrospect I would have stripped off some of the smallest buds and branches as these didn't do much for my yield and were a lot of work to trim. Quite leafy for a supposed 50/50 hybrid, im thinking there might be some more sativa in here than the 40% they state on the pack. Good smoke for an outdoor grow, not super strong but a nice balanced high that leans towards a sativa high with a sour and floral flavour/smell. All in all a nice fast, short and productive strain.
AK Automatic (SpliffSeeds) is not available at our shop at the moment!
Please try again later, maybe it is restocked again soon!