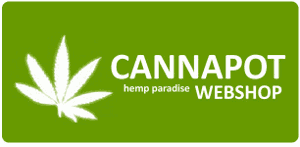 Cannapot Specials: Arjans Haze #1 5fem (Greenhouse)
Here you can find a strain description about Arjans Haze #1 5fem (Greenhouse) and also some user-based reviews and infos directly from the SeedFinder (if available). You can also find the offers and auctions here if Arjans Haze #1 5fem (Greenhouse) cannabis seeds are on stock at MyCannapot right now.
Type: mostly sativa
Flowering time: ~ 77 days

SeedFinder Info about the strain Arjan's Haze #1 from Green House Seeds:
Arjans Haze #1 was a first place winner of the 2004 High Times People Cannabis Cup. It's a must for all connoisseurs and breeders, and is a very special plant that has a lot of fine qualities.

Pedigree: Secret pedigree.
Strength: Uplifting high, strong and long lasting.

THC: 22,3%. CBD: 0,9%. CBN: 0,7%.

Flowering Time: Indoors: 11 weeks / Outdoors: In the Northern emisphere will finish in mid-October. In the Southern emisphere in May.
Yield (Indoors): 350 to 450 gr/sqm
8 user reviews about this strain
General Impression: extraordinary and quite recommendable
Strength / Lasting Effect: is strong and long lasting
The weed effect
Head Thought provoking Spacy / Confusing Psychedelic Body Energetic Pain numbing
The aroma / smell of this variety recalls onto / is
Sweet Floral Rose Jasmine Lilac Violet Sour Citrus Lemon Lemon Grass Spicy Hot Mint Herbs Ginger Pepper Cinnamon Basilicum Sandalwood Cedarwood Pine Microbiological Rot Earth Musky Wood
7 Indoor-Review(s):
General Impression: extraordinary and quite recommendable
Yield / Quantity: slightly above average
Flowering Time Indoor: 70 - 81 days (~75 days)
Stretch after the initiation of flowering: ~297 Percent
Initiation of flowering onto around 36 cm. - Final Height onto around 143 cm.
1 Outdoor-Review(s):
Harvest Time Outdoor:
...in CmHmα zones: End of October ()
User-Comments about this strain:
Emeraldo Arjan's Haze #1, germinated May 17. Seedling photos taken June 9 (smallest), and June 14.

Two AH#1 plants, two phenos... The second, asymmeterical pheno's leaves are rough and uneven. Maybe this aspect will fade and the plant become more "normal" looking. More later....

June 19: The symmetrical pheno is now only 4 weeks old but gives of a fairly strong aroma, maybe that's the G-13 expressing itself...
Ashtonkusher war nicht gerade einfach anzubauen, reagiert empfindlich auf den ec. wurde bei mir nicht ganz reif und hatte gesundheitliche probleme

dennoch war das endprodukt super gut! tolles aroma und ein sehr kräftiges euphorisches high das einen schweben lässt!
Tohtori GHSC website says that Arjan's Haze#1 is G13xHaze.
Not secret pedigree anymore but, who knows?
Buy Arjans Haze #1 5fem (Greenhouse) now at MyCannapot!
Actual offers:
There are no actual offers at the shop right now, but check out the auctions below!