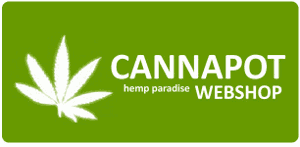 Cannapot Specials: Auto AK47 x Diesel 5fem (Lowlife)
Here you can find a strain description about Auto AK47 x Diesel 5fem (Lowlife) and also some user-based reviews and infos directly from the SeedFinder (if available). You can also find the offers and auctions here if Auto AK47 x Diesel 5fem (Lowlife) cannabis seeds are on stock at MyCannapot right now.
Type: ruderalis/indica/sativa
Flowering time: ~ 70 days
from seed to harvest - Autoflowering Strain!

SeedFinder Info about the strain Automatic AK47 x New York City Diesel from Lowlife Seeds:
Type: Autoflowering, sativa/indica F1 hybrid
Height: 12 – 18 inches
Harvest date: 10 weeks from seed
Yield: 20 – 30g per plant
Ideal light regime: 20/4 from seed to harvest
Ideal pot size: 5 – 7litres
Environment: Indoors/Outdoors
Effect: Mixed high/couchlock

A great cross between the auto ak47 and the legendary NYC diesel
3 user reviews about this strain
General Impression: absolutely ordinary
Strength / Lasting Effect: affects slightly above average
The weed effect
Head Relaxing Thought provoking Body Calming Couchlocking Sleepy Appetizing Pain numbing
The aroma / smell of this variety recalls onto / is
Sweet Floral Fruity Honey Sour Citrus Bitter Chemical Glue
The taste / flavour of this variety recalls onto / is
Sweet Licorice Sour Citrus Lemon Bitter Chemical Diesel Tar Organic Tobacco
3 Indoor-Review(s):
General Impression: absolutely ordinary
Yield / Quantity: ordinary
Flowering Time Indoor: 65 - 75 days (~70 days)
User-Comments about this strain:
420GT Out of 10 regular seeds from the Tude, 5 were female. 3 were grown inside under 600hps hortilux, with fresh air and exhaust, climate controlled, closet. Fox Farm trio pack, MG soil, in 2.5l pots. Seeds germed directly in pots. Overall, I thought it was fairly well for an Autoflower strain, yieldwise, but lacking in the potency department. I would rate the buzz of all three pheno's to be at average at best. But, the breeding possibilities of this strain are promising.
420GT Nice pheno. All main cola»s the size of my arm, and I«m a big guy. 6 zips off an Auto? Nice, definately hugged the AK47 side for production.
420GT Nice for an Autoflower/Ruderalis Strain. Work well as a breeder to introduce Autoflower traits into Regular plant genotypes.
Buy Auto AK47 x Diesel 5fem (Lowlife) now at MyCannapot!
Actual offers:
There are no actual offers at the shop right now, but check out the auctions below!