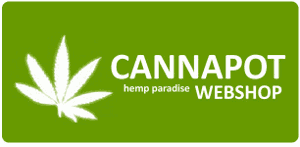 Cannapot Specials: Belladonna (ParadiseSeeds)
Here you can find a strain description about Belladonna (ParadiseSeeds) and also some user-based reviews and infos directly from the SeedFinder (if available). You can also find the offers and auctions here if Belladonna (ParadiseSeeds) cannabis seeds are on stock at MyCannapot right now.
Type: mostly sativa
Flowering time: ~ 63 days

SeedFinder Info about the strain Bella Donna from Paradise Seeds:
Sultry Sativa… Belladonna is one of our original old school strains. This classic plant is a multi award winner and is as popular now as when we introduced it 15 years ago thanks to a quick harvest time combined with a sativa high.

When we released it at the end of the Nineties it quickly became an overnight classic with growers in the USA, Spain and the Netherlands due to its commercial potential and outstanding forum reviews.. It is a versatile plant that will adapt effectively well to most environments and repay the grower with a combination of strength and yield.

A great plant to grow, Belladonna continues to be a popular choice with indoor growers with a flowering time of approximately 9 weeks. The ease of management and characteristic low maintenance makes it a good plant for beginners seeking an upful harvest and keeps old school growers coming back for more too. The buds are tight and the foliage is reduced, giving this strain a good natural defense against mold and fungi. Belladonna is particularly recommended for growers with SOG set ups (Sea Of Green).

This sultry sativa remains the seed of choice with many outdoor growers in both northern and southern regions. It does very well in warmer climates, such as California, where the sun fuels healthy growth, and was super popular when the outdoor growing revolution came to Spain in the 1990s. As this plant has been bred to be mold resistant, it is also a great bet (and a popular one) with sativa inspired gardeners in countries like the UK, Germany and the Netherlands.

The resin coated buds that Belladonna delivers come with a heavy coating of trichomes, producing a plant that is beautiful to look at and fruity to taste. As for the effect, Belladonna produces a euphoria when smoked with a high that is psychedelic – trippy and hallucinogenic – provoking a strong rush to the senses.

* Winner 3rd prize Highlife Feria Barcelona 2005
Type: Sativa 60% / Indica 40%.
Flowering time: 60 days indoors. Mid October outdoors (n.L.).
Suitable environment: Indoors. Outdoors between 55º n.L. and 55º s.L..
Yield: 450 g per m² indoors. 800g per plant outdoors.
Effect: Trippy.
Flavor: Fruity, pungent.
THC: ***
CBD: *
5 user reviews about this strain
General Impression: a quite good strain
Strength / Lasting Effect: is strong and long lasting
The weed effect
Head Activating Exhilarating Thought provoking Psychedelic Body Calming Narcotic Energetic Appetizing
The aroma / smell of this variety recalls onto / is
Sweet Fruity Berry Blackberry Blueberry Cookie Dough
The taste / flavour of this variety recalls onto / is
Sweet Cookie Dough Microbiological
5 Indoor-Review(s):
General Impression: a quite good strain
Yield / Quantity: slightly above average
Flowering Time Indoor: 61 - 67 days (~64 days)
Stretch after the initiation of flowering: ~306 Percent
Initiation of flowering onto around 18 cm. - Final Height onto around 73 cm.
Medicinal info about this strain:
Affects / helps in average doses very well at / against Anorexia and Cachexia.
User-Comments about this strain:
kefir90 2x 150W CDM-T, 3,5L Pötte, Atami Dünger mit PK13-14. 100% Keimrate, anfangs schneller Wuchs. 60 Tage Blüte, aber der Ertrag lässt echt zu wünschen übrig. Vom Geschmack her nichts besonderes, besonders stark auch nicht, aber gut für den Alltag. Ich für meinen Teil war nicht zufrieden.
Flowergrower Extrem zelebrales High. Der Rausch trippt und aktiviert. Stoffwechsel und Verdauung werden sofort angeregt. Trotz der angegebenen "Schimmelresistenz", schimmelte es leicht im Hauptbud, wie ich bei der Ernte festestellte. Allerdings wird auch der kommerzielle Anbau empfohlen... Verständlich also, dass extrem voluminöse Hauptbuds, wie bei dieser Pflanze (indoor) gerne zu schimmeln anfangen. Starke Ventilationspflicht! Ansonsten ein gut gelungener Strain, jedem weiter zu empfehlen. Nur sollte man aufpassen, dass beim trippen nicht noch Behördengänge oder sonstiges anstehen. Das High ist doch sehr speziell...
Stamina Hola,

also von Turn und Geschmack her echt Super!!Für eine Sativa fan der es mit einen leichten Indica touch mag,echt ein muss in der Box!! Bloß der Ertrag war im schnitt bei 10g aber muss dazu sagen das Ich sie nur paar Tage vegi gegeben hatte, weil Ich dachte is mehr Sativa lastiger vom Wuchs und hatte sie mit anderen Indica zusammen in einer Box gestellt um sie auf gleicher höhe zu halten aber das Ende vom Lied war das die Indicas höher waren!!Hehe so kann es auch laufen,

aber bei zweiten mal weiß Ich bescheid und werde es sicherlich hier das ergebnis wieder hochladen,kann aber echt dauer habe noch sehr viele Projekte für dieses jahr, ;-)
Buy Belladonna (ParadiseSeeds) now at MyCannapot!
Actual offers:
There are no actual offers at the shop right now, but check out the auctions below!