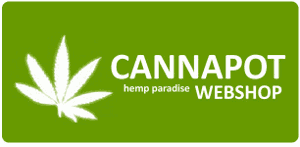 Cannapot Specials: Big Bomb (Bomb Seeds)
Here you can find a strain description about Big Bomb (Bomb Seeds) and also some user-based reviews and infos directly from the SeedFinder (if available). You can also find the offers and auctions here if Big Bomb (Bomb Seeds) cannabis seeds are on stock at MyCannapot right now.
Type: indica/sativa
Flowering time: ~ 63 days

SeedFinder Info about the strain Big Bomb from Bomb Seeds:
Along with THC Bomb, Big Bomb is our highest yielding strain. A dominant Big Bud mother was carefully crossed with Bomb #1 to deliver a plant with massive yields and increased levels of THC, making Big Bomb an ideal plant for commercial interests. The addition of Bomb #1 produces very high volume, rock hard buds. Outdoors the plant can produce in excess of 1.5kg (3lb+). Big Bomb is very easy to grow well and has very explosive growth potential. The smoke has a strong skunky smell with a long lasting, all round buzz and a classic skunk flavour.

Plant Height: Medium (90-140cm)
Indoor Flowering: 8-10 Weeks
Harvest Outdoor: Sep-Oct
THC: Medium (10-15%)
Yield: Very High (600-700g/m²)
Stoned/High: All round buzz
1 user reviews about this strain
General Impression: extremely good and very recommendable
1 Indoor-Review(s):
General Impression: extremely good and very recommendable
Yield / Quantity: very high
Flowering Time Indoor: 63 - 77 days (~70 days)
Stretch after the initiation of flowering: ~347 Percent
Initiation of flowering onto around 30 cm. - Final Height onto around 134 cm.
User-Comments about this strain:
BigBomber Angebaut unter einer 600W Natriumdampflampe habe ich Big Bomb feminisiert nach 5 Wochen Vegetation in die Blüte geschickt.

Den ersten Wachstumsschub in richtung "buschig" gab es von Woche 4 bis Woche 5 der Vegetationszeit.

Die ersten Blütenspitzen wurden in der 2. Blütewoche sichtbar. Nach dieser 2. Blütewoche setzte der Blüte-Wachstumsschub von beinahe 200% ein.

Im weiteren Verlauf meines Grows konnte ich von 16 Planzen 12 sehr gleiche Phänotypen growen - Die restlichen 4 anderen BigBombs teilten sich in etwas gestrecktere Sativa-lastige Phänotypen auf.

Eine von 16 Pflanzen konnte ich bereits 6 Tage vor offizieller Beendigung der Angaben vom Breeder ernten. Der Rest brauchte in etwa 1-2 Wochen länger.
Buy Big Bomb (Bomb Seeds) now at MyCannapot!
Actual offers:
There are no actual offers at the shop right now, but check out the auctions below!