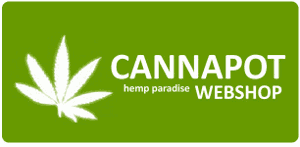 Cannapot Specials: Big Bud 10fem Sensi
Here you can find a strain description about Big Bud 10fem Sensi and also some user-based reviews and infos directly from the SeedFinder (if available). You can also find the offers and auctions here if Big Bud 10fem Sensi cannabis seeds are on stock at MyCannapot right now.
Type: mostly indica
Flowering time: ~ 55 days

SeedFinder Info about the strain Big Bud from Sensi Seeds:
The name says it all! Big Bud is one of our most popular classic Award Winning cannabis strains due to it`s massive monster buds covered with fat, thick resin glands. Big Bud is a fast flowering Indica variety that stays compact and is easy to manicure making this an ideal variety for the indoor cash cropper. While growing Big Bud stays compact but will stretch if left unattended and can triple in size at the change of the light cycle. These gigantic buds have a deep green color, are extremely heavy and dense with a rich, sweet hash like aroma complimented by a sweet hashy flavor. Big Bud will knock you out with a long lasting body centered indica-type stone.

Flowering: 50-65 days
Height: 110-150 cm
Yield: up to 150 gr
14 user reviews about this strain
General Impression: a quite good strain
Strength / Lasting Effect: affects slightly above average
The weed effect
Head Activating Uplifting Light headed Exhilarating Relaxing Thought provoking Meditativ Aphrodisiac Racy Spacy / Confusing Psychedelic Stressful Frightening Paranoic Body Calming Couchlocking Sleepy Narcotic Dizzying Nervous / Fidgety Energetic Appetizing Pain numbing
The aroma / smell of this variety recalls onto / is
Sweet Fruity Tropical Sour Citrus Lemon Spicy Microbiological
The taste / flavour of this variety recalls onto / is
Sweet Spicy Hot Mustard Mint Herbs Microbiological Rot Earth Musky Sweat Soda
14 Indoor-Review(s):
General Impression: a quite good strain
Yield / Quantity: very high
Flowering Time Indoor: 58 - 69 days (~64 days)
Stretch after the initiation of flowering: ~235 Percent
Initiation of flowering onto around 34 cm. - Final Height onto around 114 cm.
User-Comments about this strain:
mrnicex Outdoor Grow:

Die Sorte Big Bud wurde am 49ten Breitengrad kultiviert.

Insgesamt ist die Sorte normal schnell gewachsen blieb aber

mittel groß und vorallem buschig mit sehr vielen Seitentrieben !!

Leider musste die Pflanze wegen einem Schimmelbefall frühzeitig

umgehauen werden. Ich schätze, dass die Big bud draußen von

ende Oktober bis anfang November fertig wird.

Daher empfehle ich die Sorte im Oktober bis zum

November unterzustellen.

Wuchs:

Die Big Bud wuchs (innen) indica lastig (mittelgroß und buschig mit mittel

großen Blättern). Die Blüten waren überdurchschnittlich

stark mit Harz überzogen. Die Harzproduktion hat erstaunlicherweise sehr früh

eingesetzt. Die Sorte wuchs in der vegetativen Phase sehr schnell. Der

Nodienabstand der Sorte war normal der Strech jedoch sehr gering !! Die Sorte

reagierte sehr gut aufs Toppen und bildete relativ viele Seitentriebe aus. Ich

glaube, dass die Sorte sich sehr gut fürs Scroggen eigenet ! Die Blütenbildung

konzentrierte gleichmäßig auf alle Äste. Die Sorte konnte insgesamt sehr

leicht geerntet und verarbeitet werden. Der Ertrag war außergewöhnlich hoch !!

(Einer meiner besten Ergebnisse bisher) Die Sorte benötigte mit Durchschnitt

mindestens 9 Wochen um ernte reif zu sein. Gerade in den letzten 2 Wochen hat

die Sorte nochmal richtig zugelegt. Vom Wuchsverhalten und der Blütenstruktur

erinnert die Sorte ganz stark an die Orange Bud. Wegen der frühen Harzbildung

kann ich mir vorstellen, dass man die Sorte auch Draußen in Deutschland anbauen

kann.

Aroma/Rauch:

Die getrockneten Blüten haben (nach dem Zerkleinern) leicht süßlich und würzig

gerochen. Insgesamt war aber der Geruch aber sehr dezent !

Wirkung:

Die Wirkung der Sorte ist körperlich entspannend und geistig schläfrig machend.

Nach etwa 20 minuten nimmt man seine Umgebung geistig fokusierter war und man

wird dabei leicht redselig. Während man entspannt ist hat sich der Körper

intensiver angefühlt. Die Wirkungsdauer lag bei 2 - 3 Stunden. Am Ende des

Rausches war man vernebelt im Kopf aber auch sehr müde. Bei niedrigen Dosierungen

war die Wirkung der Sorte angenehm. Für eine Indica war die Sorte insgesamt sehr stark.

Fazit:

Die Big Bud war eine schnell wüchsige Indica Sorte mit einem ausgesprochen

hohen Ertrag. Der Effekt, (ein langanhaltendes Stoned mit intensiver

Muskelentspannung) war sehr angenehm. Bei stärkeren Dosierung war die

Wirkung sehr überfordernd. Eine klare Empfehlung für alle Old School

Indica Liebhaber, die auf vor allem Wert auf den Ertrag legen.

Insgesamt war die Big Bud eine der unkompliziertesten Pflanzen

die ich jemals anbauen durfte !
MRBig Hier gibt es einen Growbericht über die Sorte:

https://legalize-cannabis.net/forum/index.php?/topic/1414-homebox-120-x-120-x-200/
happyhippiegenetics absolutely NOT recommendable
Big Bud 10fem Sensi is not available at our shop at the moment!
Please try again later, maybe it is restocked again soon!