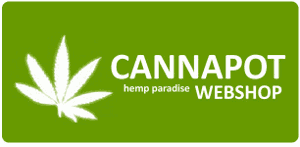 Cannapot Specials: Blue Widow (Dinafem)
Here you can find a strain description about Blue Widow (Dinafem) and also some user-based reviews and infos directly from the SeedFinder (if available). You can also find the offers and auctions here if Blue Widow (Dinafem) cannabis seeds are on stock at MyCannapot right now.
Type: mostly indica
Flowering time: ~ 53 days

SeedFinder Info about the strain Blue Widow from Dinafem:
This Fl hybrid of Blueberry and White Widow has been created to give flavour, taste and colour. The intense sweet&sour taste of White Widow and the forest berry aroma of Blueberry, when mixed, create a blend offruity sweets that smells like chewing gum. Due to its Blueberry heritage, in low outdoor temperatures this plant displays autumnal colours, turning from blue to purple and even reddish colours when the temperature drops even further. It also grows somewhat taller than pure White Widow, displaying larger internodal distance as well.

It has great upward growth and can double in size as it starts flowering making it a good choice for a SCROG.

Outdoors it can reach 3m tall which, along with good dry weight production, the precocity of the blue mother and the resin production and sedative power of the White Widow father, guarantees high production. It is a good producer offat purple buds totally coated with trichomes, with a fruit chewing gum taste and a nice strength. It shows good mould resistance but particular care is recommended during the last two weeks of flowering, because the size of the buds increases significantly which can lead to the appearance of mould. It survives well when grown in a continental or Mediterranean climate, where it can develop all its aromatic potential.

Flowering period: 50-55 days
Harvest outdoors: Until 10th October
T.H.C: High (12%-16%)
C.B.D: Medium
Production: High
Height outdoors: Can reach 3m
Blend: Indica-Sativa, with Indica dominance
Genotype: Blueberry x White Widow
3 user reviews about this strain
General Impression: a quite good strain
Strength / Lasting Effect: affects middle-high to high
The weed effect
Head Body Calming Couchlocking Narcotic Pain numbing
The aroma / smell of this variety recalls onto / is
Sweet Floral Vanilla Fruity Tropical Passion Fruit Cantaloupe Coconut Whipped Cream
The taste / flavour of this variety recalls onto / is
Sour Dairy Sour Cream Acidic Spicy Hashish Bitter Chemical Diesel
3 Indoor-Review(s):
General Impression: extraordinary and quite recommendable
Yield / Quantity: ordinary
Flowering Time Indoor: 60 - 66 days (~63 days)
Stretch after the initiation of flowering: ~68 Percent
Initiation of flowering onto around 65 cm. - Final Height onto around 109 cm.
User-Comments about this strain:
merlin hatte nur 2 examplare dieses strains.einer wuchs höher,mit längeren seitenästen,deutlicher sativa einfluss.geruchsmässig nichts besonderes.die andere deutlich kleinere pflanze fand ich besser:ein ganz spezifischer kaugummi geruch,auch wesentlich weisser vom harzbesatz.hier dürfte der indica einfluss zum tragen kommen..so schöne blau töne wie hier auf einigen pics hatte ich leider nicht.also der indica phäno daumen hoch,der sativa phäno daumen zur seite...
vukoodlak Well i have grown this strain 2 times indoor,had unrelated problems with my grow box(heat problems and little bit of neglect) so never got to experience this strain in full effect,but nevertheless managed to get it to finish properly so yield was only thing to suffer,the thing i liked the most was formation of the buds,large swollen calyx-s dripping with trichomes,very hard and pretty heads,dark indica leafs,and thick stem,the thing is a beauty,perfume like smell,but very bland high i must say this one is looker but not a keeper in my opinion,must be the low thc content,but the high wasn't memorable,so 7 out of 10 is the beast i can do,even having in mind not so perfect growing conditions!
420vizions VERY GOOD STRAIN 5 WEEK OF FLOWER. SMELLS LIKE BLUEBERRY LEMONADE. MMMM. RESPONDS WELL TO TOPPING,SUPERCROPPING, AND PRUNING. WILL HAVE MORE INFO WHEN HARVEST. VERY IMPRESSIVE STRAIN.
Blue Widow (Dinafem) is not available at our shop at the moment!
Please try again later, maybe it is restocked again soon!