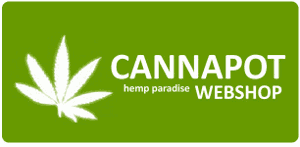 Cannapot Specials: Bubble Gum (Serious)
Here you can find a strain description about Bubble Gum (Serious) and also some user-based reviews and infos directly from the SeedFinder (if available). You can also find the offers and auctions here if Bubble Gum (Serious) cannabis seeds are on stock at MyCannapot right now.
Type: indica/sativa
Flowering time: ~ 60 days

SeedFinder Info about the strain Bubble Gum from Serious Seeds:
Outdoor harvest date: middle - end of October
Indoor clone grow time: 7 - 14 days
Indoor Flowering Period: 56 - 63 days
Indoor yield: 300-450 g/m²

Bubble Gum is a medium tall, usually not too branchy (sometimes stretchy) plant, producing compact, crystal covered buds. Originally the Bubble Gum was developed by growers in Indiana, USA. From there the genetics moved to New England and eventually Holland. It took many generations to finally produce this stable Bubble Gum, with the characteristic, sweet smell (truly resembling a typical bubble gum taste) and euphoric high; the original trademarks of this famous strain. The only inbred strain (no F1 hybrid) in the Serious menu.
6 user reviews about this strain
General Impression: extraordinary and quite recommendable
Strength / Lasting Effect: is strong and long lasting
The weed effect
Head Activating Uplifting Relaxing Thought provoking Meditativ Body Calming Couchlocking Sleepy Energetic Appetizing
The aroma / smell of this variety recalls onto / is
Sweet Floral Nectar Fruity Berry Strawberry Sugar Bubble Gum Sour Citrus Sweet Lemon Grapefruit Acidic Spicy Hot Spearmint Herbs Basilicum Thyme Hashish Bitter Organic Microbiological Rot Earth Musky Wood
The taste / flavour of this variety recalls onto / is
Sweet Fruity Bubble Gum Sour Spicy Bitter Microbiological
6 Indoor-Review(s):
General Impression: extraordinary and quite recommendable
Yield / Quantity: high
Flowering Time Indoor: 57 - 61 days (~59 days)
Stretch after the initiation of flowering: ~118 Percent
Initiation of flowering onto around 33 cm. - Final Height onto around 72 cm.
Medicinal info about this strain:
Affects / helps in average doses well at / against Nausea and Vomiting.
Affects / helps in average doses very well at / against Psychiatric Symptoms.
User-Comments about this strain:
mgpawn First time I had this it blew me away. It was an extra euphoric dream like experience I've yet to recapture with another strain in 15 years, well I have, but I think it might have been another bubblegum. The smell can be great and although it's not as powerful as some of the heavy hitter strains, it was pretty damn high grade when it first came out and still maintains a quality high that beats some of the new school power strains. Highly underrated especially compared to the over hyped chemdog family craze. BG should be bred with much much more.
Dusk99 Gutes Highlevel ;-)
Macht nicht schläfrig, lustig und gut drauf.bei SOG nicht zu kurz Stutzen , sie wird es euch danken. Ansonsten nur zum empfehlen. Ertragsmässig es reicht fürs erste.
odryhhodri Ich hatte 2 Phänos welche beide eher zu den buschigen gehören. Also nicht der typische Sog Phäno.
Der Ertrag ist sehr ordentlich. Der Geschmack ist sehr lecker, Zwitter Probleme hatte ich gar keine. Im ganzen ein sehr leckerer Strain, der Rauch ist sehr mild und leicht süßlich. auf jeden Fall zu empfehlen.

Da ich mitbekommen habe, dass es mittlerweile unterschiedliche Verpackungen gibt- meine Seeds waren in einem Glasröhrchen auf einer gelben Karte.

GreetZ

Hydro
Bubble Gum (Serious) is not available at our shop at the moment!
Please try again later, maybe it is restocked again soon!