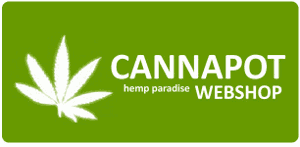 Cannapot Specials: Crimea Blue (Barneys Farm)
Here you can find a strain description about Crimea Blue (Barneys Farm) and also some user-based reviews and infos directly from the SeedFinder (if available). You can also find the offers and auctions here if Crimea Blue (Barneys Farm) cannabis seeds are on stock at MyCannapot right now.
Type: mostly indica
Flowering time: ~ 60 days

SeedFinder Info about the strain Crimea Blue from Barneys Farm:
Crimea Blue was created by crossing the hugely popular, fruitful Blueberry strain with the earthy spiciness of a hardy Crimean Hash plant. With this exclusive crossing, Barneys Farm has created a new flavour sensation. With delicious flavours of lemon peel and rosemary, Crimea Blue gives you a long lasting, psychoactive high.

This fast flowering plant grows short and thick, producing above average yields of large, heavy colas. Ideal for both SOG and ScrOG growing systems, the rewards far outweigh the required gardening efforts.

Genetics: Ukraine/Blueberry
Harvest Date: End of September
Flowering Period: 8-9 weeks
THC Content: 18%
CBD Content: 0.6%
6 user reviews about this strain
General Impression: extraordinary and quite recommendable
Strength / Lasting Effect: is strong and long lasting
The weed effect
Head Activating Uplifting Exhilarating Relaxing Thought provoking Body Calming Couchlocking Sleepy Narcotic Nervous / Fidgety Appetizing
The aroma / smell of this variety recalls onto / is
Sweet Fruity Honey Chocolate Licorice Sour Orange Blood Orange Acidic Spicy Hot Mustard Herbs Cinnamon Cedarwood Pine Hashish Bitter Organic Cocoa Coffee
The taste / flavour of this variety recalls onto / is
Sweet Fruity Berry Strawberry Blackberry Blueberry Cranberry Sugar Honey Sour Citrus Sweet Lemon Dairy Sour Cream Spicy Hot Herbs Hashish
3 Indoor-Review(s):
General Impression: extraordinary and quite recommendable
Yield / Quantity: very high
Flowering Time Indoor: 58 - 65 days (~62 days)
Stretch after the initiation of flowering: ~109 Percent
Initiation of flowering onto around 35 cm. - Final Height onto around 73 cm.
3 Outdoor-Review(s):
General Impression: extraordinary and quite recommendable
Yield / Quantity: high
Harvest Time Outdoor:
...in CmShα zones: End of September (+/- 2 Weeks)
...in CmShβ zones: End of September (+/- 1 Week)
User-Comments about this strain:
catpiss leicht anzubauen, tolerant bei dünger, sehr sehr ertragreich. 3 x getoppt während wachstum und bildet 6 lange zapfen. Blatt/Blüte verhältnis ist gut.

Geschmacklich interessant aber nicht sehr intensiv und so n typisches Holland-Gras, aber weil ansonsten guter Strain, potent und ertragreich 6/10
Dunkelhut Eine kräftige,sich schnell entwickelnde Pflanze...mit einem wunderbaren Aroma irgendwo zwischen Waldbeeren,Lakritze und Schokoladenkuchen (Frisch,voll-reif). Stammdurchmesser wie eine Coladose...

Die Blüten überziehen in dicker,flauschiger Form die vorderen Drittel eines jeden Seitenastes...das große Blütenvolumen geht mit einer luftigen Blütenstruktur einher...das Trockengewicht kann die Versprechen der blühenden Pflanze nicht ganz einlösen...aber das ist jammern auf höchsten Niveau...gehört zum Besten was ich in den letzten Jahren outdoor angebaut habe...manche waren vielleicht stärker...doch keine hatte das Aroma und diesen Ertrag!!!!!
greenbeaver Habe draußen sie zusammen mit TNR angebaut. TNR war sowohl vom high schöner, als auch im Ertrag und vor allem war bei der TNR weniger Schimmel, als bei der Crimea Blue. Hatte feminisierte Samen, von denen ein Stecki (von 5) aber gezwittert hat.

Insgesamt nette Sorte, aber es gibt bessere für Outdoor (TNR!).
Crimea Blue (Barneys Farm) is not available at our shop at the moment!
Please try again later, maybe it is restocked again soon!