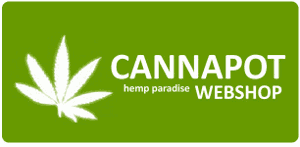 Cannapot Specials: Critical Skunk (Mr. Nice)
Here you can find a strain description about Critical Skunk (Mr. Nice) and also some user-based reviews and infos directly from the SeedFinder (if available). You can also find the offers and auctions here if Critical Skunk (Mr. Nice) cannabis seeds are on stock at MyCannapot right now.
Type: indica/sativa
Flowering time: ~ 49 days

SeedFinder Info about the strain Critical Skunk from Mr Nice Seedbank:
A wonderful union in the making. Since Critical Mass has stormed the stoners scene in Europe and gained recognition in other places world wide, its cousin Critical Skunk is a great alternative to those who wish to get a plant that has all the facets in a plant that will make the grower and user equally as happy.It is a worthy relation and definitely gaining its own momentum amongst the MNS family of breeds.

Heritage: Critical Skunk
Category: The Naturals - Old school genetics
Family of breed: 75% skunk, 25% Afghan
Breeder: Nevil and Shantibaba
Preferred medium: Bio and Hydro, Indoors and outdoors/greenhouse

Expected yield: Critical Skunk has the potential to be a heavy strong plant and one for those commercial ventures. We would expect it to yield similarly to the Critical mass 650-800 grams per square meter. Of course we are talking of a selected mother being cloned in this yield estimation.

Flowering period: Indoor flowering usually takes between 6-8 weeks but it really depends upon the mother you select. Grown outside in the Northern Hemisphere it would expect to be complete around the end of September or early October. In the Southern Hemisphere you could count on March for completion.

Recommendations: For the inexperienced growers to the most advanced. Especially for greenhouse growers worldwide or short outdoor seasons.

Special Notes: This plant has the possibilities to add yield and flavor to the grow room. It is like growing a dense cola of all things good and flavorsome in serious indicas.
2 user reviews about this strain
General Impression: extremely good and very recommendable
Strength / Lasting Effect: affects middle-high to high
The weed effect
Head Uplifting Meditativ Body Narcotic Pain numbing
The aroma / smell of this variety recalls onto / is
Sweet Sour Spicy Bitter
The taste / flavour of this variety recalls onto / is
Sweet Sour Spicy
2 Indoor-Review(s):
General Impression: insane strain - absolutely recommendable
Yield / Quantity: insane high and absolutely top yields
Flowering Time Indoor: 56 - 65 days (~60 days)
Stretch after the initiation of flowering: ~30 Percent
Initiation of flowering onto around 100 cm. - Final Height onto around 130 cm.
User-Comments about this strain:
Thebomb I loved growing this strain, had a few different types of phenos which made it interesting and gave me something a little different.
alaskind I purchased this strain looking for top yields and the highest quality as a second priority. I was well rewarded.So, a little backround, Ive been growing since 96, in the US, currently a medical grower living in Oregon. Because of the legal status of cannabis here, we have great access to elite cuttings and can openly trade seeds, cuts, plants, ect. At the time I first flowered this strain I had 15+ elites, and as I harvested it became apparent that this extreme yielder was as satisfying to medicate with as ANY of my coveted cuts. I had 6 females from 12 seeds, all had the same wonderful warm, nutty, skunky, slightly roasted notes during bloom, cure and toking. Out of the females I had, one was the obvious best yielder, grew very similarly to her sisters just faster, and more calyx to leaf ratio. I would rate this SEED line the same quality and quantity that a superb chemdawg or GG#4 cut could give. Mr. Nice may not be hyping this strain as hard but I personally prefer it to most heavy strains available. Kudos to Shantibaba.
Critical Skunk (Mr. Nice) is not available at our shop at the moment!
Please try again later, maybe it is restocked again soon!