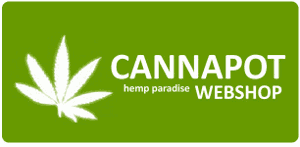 Cannapot Specials: Dancehall (ReggaeSeeds)
Here you can find a strain description about Dancehall (ReggaeSeeds) and also some user-based reviews and infos directly from the SeedFinder (if available). You can also find the offers and auctions here if Dancehall (ReggaeSeeds) cannabis seeds are on stock at MyCannapot right now.
Type: mostly sativa
Flowering time: ~ 65 days

SeedFinder Info about the strain Dancehall from Reggae Seeds:
Un cruce de nuestra campeona Juanita la Lagrimosa con nuestro macho Kalijah.
El resultado, una planta de producción media/alta con una considerable homogeneidad y un tiempo de floración aceptable tratándose de una sativa de estas características. No es una planta muy ramificada, por lo que permite trabajar con SOG si se ponen a florecer las plántulas a partir de la tercera semana de vida. En exterior, es una planta muy compacta y robusta, totalmente adaptada al clima peninsular. Con temperaturas por debajo de los 20ºC tiende a coger tonalidades púrpuras al final de la floración, gran atractivo visual.
En cuanto a aromas y sabores podríamos decir que es una planta privilegiada porque ha heredado los matices de todos sus ancestros. Aromas que recuerdan des de la tierra de bosque hasta el incienso, pasando por frutas ácidas. El sabor del humo se apoderará de vuestro paladar y no os abandonará durante mucho rato.
El efecto es muy cerebral, de subida rápida, muy duradera y creativa, por lo que es óptimo su uso en las relaciones sociales, en pareja o de fiesta (con reggae liga muy bien).

Genética: Juanita x Kalijah
Sativa/Indica: 60/40
Floración int. 60/70 días
Floración ext. 1/15 octubre
Producción int. 350/500 g/m2
Producción ext. 500 g/m2
Dancehall (ReggaeSeeds) is not available at our shop at the moment!
Please try again later, maybe it is restocked again soon!