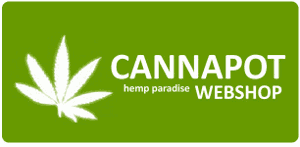 Cannapot Specials: Double Fun (NoMercySupply)
Here you can find a strain description about Double Fun (NoMercySupply) and also some user-based reviews and infos directly from the SeedFinder (if available). You can also find the offers and auctions here if Double Fun (NoMercySupply) cannabis seeds are on stock at MyCannapot right now.
Type: mostly indica
Flowering time: ~ 60 days

SeedFinder Info about the strain Double Fun from No Mercy Supply:
Citral x Dr. Weedman

Citral was added in 1993 as a clone and as seed to the Library of the Positronics Fan Club. This happened with the original variety and cannot be compared with the Citral that appeared later in the market. At first the plant was very popular for indoor use until it was discovered how well suited it was for outdoor growing.

An early flowering Dr. Weed Man was crossbred with a Citral female carefully selected from seeds. The resulting seeds were then bred to original Citral mother clones which eventually developed into a new species that was stable and fungi resistant. Double fun is a strong psychoactive product that always works and will never bore you! A highly stable variety, very well suitable for both indoor and outdoor growing.

Looks: Fat buds with white hairs.
Smell: Specific, lemon-like smell.
Taste: Sweet, friendly and authentic.
Yield outdoors: 250-500 gram.
Yield indoors: 350-500 gram/m2
Flower time indoors: 60 days harvest time
outdoors: beginning of October.
Growth traits: Frost-and-fungi-resistant.
Effect traits: strong, psychoactive.
Sativa/Indica: 25% / 75%
1 user reviews about this strain
General Impression: extraordinary and quite recommendable
Strength / Lasting Effect: is strong and long lasting
The weed effect
Head Activating Psychedelic Paranoic Body Sleepy Pain numbing
The aroma / smell of this variety recalls onto / is
Sour Citrus Lemon Spicy Hot Mint Hashish
The taste / flavour of this variety recalls onto / is
Sour Citrus Lemon Spicy Hot Mint
1 Outdoor-Review(s):
General Impression: extremely good and very recommendable
Yield / Quantity: high
Harvest Time Outdoor:
...in CmShα zones: End of September (+/- 2 Weeks)
Buy Double Fun (NoMercySupply) now at MyCannapot!
Actual offers:
There are no actual offers at the shop right now, but check out the auctions below!