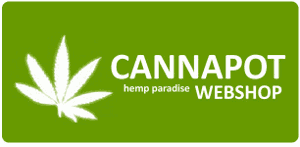 Cannapot Specials: Double Gum (White Label)
Here you can find a strain description about Double Gum (White Label) and also some user-based reviews and infos directly from the SeedFinder (if available). You can also find the offers and auctions here if Double Gum (White Label) cannabis seeds are on stock at MyCannapot right now.
Type: indica
Flowering time: ~ 48 days

SeedFinder Info about the strain Double Gum from White Label:
One of the most interesting qualities of this plant is the sweetness in taste and smell. This plant also performs well under all conditions. A compact Indica growth pattern makes this an easy plant to grow and work with. The more branches your seedling mother will produce, the higher the yield that can be expected.

Flowering: 45-50 days.
10 user reviews about this strain
General Impression: a quite good strain
Strength / Lasting Effect: affects middle-high to high
The weed effect
Head Activating Uplifting Light headed Exhilarating Relaxing Thought provoking Aphrodisiac Racy Spacy / Confusing Psychedelic Body Calming Couchlocking Sleepy Narcotic Nervous / Fidgety Energetic Appetizing
The aroma / smell of this variety recalls onto / is
Sweet Floral Fruity Tropical Sugar Sour Citrus Lemon Sweet Lemon Acidic
The taste / flavour of this variety recalls onto / is
Sweet Floral Fruity Berry Cranberry Sugar Sour Citrus Lemon Sweet Lemon Acidic
10 Indoor-Review(s):
General Impression: slightly above average
Yield / Quantity: very high
Flowering Time Indoor: 59 - 79 days (~69 days)
Stretch after the initiation of flowering: ~236 Percent
Initiation of flowering onto around 33 cm. - Final Height onto around 111 cm.
User-Comments about this strain:
magic420 Une race assez sympa, production haute, têtes peu compacte tout de même, plante assez résistante bien que frêle, peut nécessiter du support si vous l'avez laissée longtemps en phase végétative, sinon elle croule sous le poids de ses têtes ! Odeur très très douce vraiment sucrée, convient bien pour ceux qui ont peur des odeurs fortes. Goût très doux, très végétal, sucré, floral et fruité. Effets assez puissants, plus possible de se concentrer, cloue au lit, parfait pour dormir ! Je pense que c'est une bonne plante tolérante aux erreurs de débutants qui conviendra parfaitement pour une première expérience de plantation
BillWeed I had high hopes for this strain but it turned out to be garbage, it reminded me of (shitty Skunk x shitty Indica). THC was low, bud size was enormous, smell was similar to Mexican weed. It has very little appealing taste, I would NEVER grow WhiteLabel BubbleGum/DoubleGum EVER again. JUNK JUNK JUNK...
sonic Un gout et une odeur que même plusieurs année plu tard on sens souvient.parfait pour les débutant j»ai fait mais début avec la double gum en hydro dans une p«tite home box de 100x100x180 sous un hps de 400watt avec des engrais basic de cher GHE et franchement j'avais eu des résultats surprenant...jla conseil
Double Gum (White Label) is not available at our shop at the moment!
Please try again later, maybe it is restocked again soon!