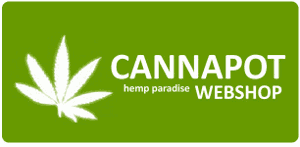 Cannapot Specials: Dutch Dragon (ParadiseSeeds)
Here you can find a strain description about Dutch Dragon (ParadiseSeeds) and also some user-based reviews and infos directly from the SeedFinder (if available). You can also find the offers and auctions here if Dutch Dragon (ParadiseSeeds) cannabis seeds are on stock at MyCannapot right now.
Type: mostly sativa
Flowering time: ~ 65 days

SeedFinder Info about the strain Dutch Dragon from Paradise Seeds:
Sativa Beast… Dutch Dragon, an award winner and one of our original strains, continues to be a popular choice thanks to its big harvest potential.

This plant has its roots in the African continent, the original genetics travelling their way from Swaziland to Euroland a few years ago. A potent plant famed for its power, this fiery (but irie) sativa has been crossed with Dutch breeds to make it a reliable plant with a high reward count. Strong and bushy in the tradition of a good sativas, it is a high yield plant that likes to grow if you let it

The Dutch Dragon has its fans in the indoor growing community. Because of its natural tendency to reach for the light (artificial and natural), this beast may be a challenge if your growing space is height restricted, but is easily tamed with some training. If the indoor space is big enough to allow the beast to go for it, the result is fast and vigorous growth that yields very big.

This is a great strain for the outdoor growing novice, especially for those gardening in the southern hemisphere, from the likes of Spain and Italy in Europe to southern areas of the USA and South America. A Mediterranean climate and saturated sunshine are the right ingredients for plants to grow into mighty bushes (we have seen some as high as 3 meters). It's in the genes! Outdoors, in the northern regions of the planet, the Dragon needs to be left until mid October before cutting down.

Expect to harvest a decent return (that will far exceed guidelines if the outdoor environment is right). The African heritage of this plant equips it with sticky colas that produce buds as thick as a dragon's tails and oh so sweet!

This is upful bud, a buzz that brings a big smile in the morning smile, allowing creativity to flow through the day while still getting things done and answering the phone. For the evening its audio visual enhancement powers will will make your night sparkle.
* Winner 1st prize Highlife Cannabis Cup 2006 (Bio category)

Type: Sativa 75% / Indica 25%.
Flowering time: 63-70 days indoors. Mid October outdoors (n.L.).
Suitable environment: Indoors. Outdoors between 50º n.L. and 50º s.L..
Yield: 500 g per m² inside. 1000 g per plant outside.
Effect: Clear high, relaxing effects.
Flavor: Fruity, sweet.
THC: ***
CBD: *
8 user reviews about this strain
General Impression: extraordinary and quite recommendable
Strength / Lasting Effect: is strong and long lasting
The weed effect
Head Activating Uplifting Light headed Exhilarating Relaxing Thought provoking Meditativ Aphrodisiac Spacy / Confusing Psychedelic Body Calming Couchlocking Sleepy Narcotic Energetic Appetizing Pain numbing
The aroma / smell of this variety recalls onto / is
Sweet Floral Orange Blossom Fruity Berry Strawberry Bubble Gum Sour Citrus Orange Tangerine Spicy Hot Mint Herbs Thyme Parsley Fennel Microbiological Earth Leather
The taste / flavour of this variety recalls onto / is
Sweet Floral Nectar Vanilla Lilac Bubble Gum Sour Citrus Lemon Lime Grapefruit Orange Blood Orange Tangerine Bitter Microbiological Earth Soda
6 Indoor-Review(s):
General Impression: extraordinary and quite recommendable
Yield / Quantity: high
Flowering Time Indoor: 60 - 66 days (~63 days)
Stretch after the initiation of flowering: ~220 Percent
Initiation of flowering onto around 25 cm. - Final Height onto around 80 cm.
2 Outdoor-Review(s):
General Impression: extraordinary and quite recommendable
Yield / Quantity: very high
Harvest Time Outdoor:
...in CmShα zones: Middle of November (+/- 1 Week)
...in CmHmα zones: End of September (+/- 1 Week)
User-Comments about this strain:
mrnicex Wuchs:

Die Dutch Dragon wuchs (innen) Indica lastig (mitelgroß, breit, mit sehr

großen Blättern). Die Blüten waren ausgesprochen dicht und

überdurchschnittlich mit Harz überzogen. Die Sorte wuchs in der vegetativen

Phase normal schnell (aber eher in die breite als in die höhe). Der Strech der

Sorte war eher gering. Die Sorte reagiert leider sehr empfindlich auf

mineralische Dünger !! Der Ertrag der Sorte leicht überdurchschnittlich. Die

Sorte hat sehr gut aufs Toppen reagiert und hatte selbst an den Seitentrieben

schöne Blütenstände. Das Verhältnis zwischen Blüten und Blatt-masse war war

eher schlecht. Nach der Umstellung auf eine verkürzte Photoperiode hat die

Sorte eher länger gebraucht um die ersten Blüten auszubilden. Jedoch ist die

Sorte dann gegen Mitte der Blütephase sehr schnell ausgereift. Die Sorte

benötigte lediglich 7 - 8 Wochen um ernte reif zu sein. Auf Grund der schnellen

Blütenreifung kann ich mir vorstellen, dass man die Sorte auch sehr gut

draußen (in Deutschland) anbauen kann !! (vielleicht ein Geheimtipp). Aufpassen

sollte man aber wegen Schimmel, da die Blüten insgesamt sehr dicht waren.

Aroma/Rauch:

Die getrockneten Blüten haben (nach dem Zerkleinern) leicht nach frischer Minze

gerochen (mit einer würzigen Note). Nach einer längeren Lagerungsphase haben

die Blüten dann leicht süßlich und nach Honig gerochen. Vom Geruch her

schon sehr überdurchschnittlich gut !

Wirkung:

Wer meint mit der Dutch Dragon ein Sativa lastiges Endprodukt zu erzeugen

wird leider enttäuscht werden. Die Wirkung der Sorte ist vor allem körperlich

und geistig entspannend. Während des Rausches hat man insgesamt gute Laune

und kann gut Stress abbauen. Die Wirkung ist so, als würde man eine

Beruhigungspille zu sich nehmen. Am Höhepunkt des Rausches war der Körper sehr

stark entspannt und die Zeitwahrnehmung hat sich dabei leicht verlangsamt.

Insgesamt war man (während Rausches) von der Wahrnehmung her sehr langsam und träge.

Diese Entspannungsphase endet dann in eine starken Couch Lock Phase,

in der man aber nicht müde war und viel Hunger hatte !! Die Wirkungsdauer war

eher länger und lag bei ca 3 - 4 Stunden. Die Potenz der Sorte war

mittelmäßig bis hoch. Gerade Anfängern oder medizinisch motivierten Menschen kann ich

diese Sorte sehr empfehlen, da der Effekt wenig überfordernd oder stressig war.

Trotz der Indica Dominanz hat mich die Sorte durch ihre medizinische Wirkungsweise

überzeugen können.

Fazit:

Die Dutch Dragon war eine mittelgroße und gut wüchsige Indica Sorte mit leicht

überdurchschnittlichen Ertrag. Die Blüten waren zusätzlich stark mit Harz überzogen.

Der Effekt war eher mild und nicht überfordernd, insgesamt konnte man die Sorte

gut rauchen. Allen Indica Liebhabern, oder medizinischen Nutzern kann

ich diese Sorte weiterempfehlen. Eine ideale Sorte um extrem zu entspannen.
Ugh77 Sehr Schimmel-resistent

Sehr Sehr stärk für eine outdoor

langsame Toleranzbildung

Exrem Ertragreich

Ernte Mitte November

Braucht sehr lange, kann erfrieren
Ugh77 Sehr schimelresistent

stärke Sehr Hoch nicht

Sehr langsame Toleranzbildung

Exrem Ertragreich

Mitte bis lezte November woche
Buy Dutch Dragon (ParadiseSeeds) now at MyCannapot!
Actual offers:
There are no actual offers at the shop right now, but check out the auctions below!