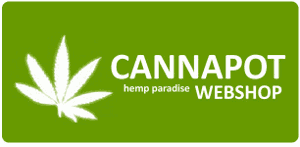 Cannapot Specials: Erebeerli Origin Seeds
Here you can find a strain description about Erebeerli Origin Seeds and also some user-based reviews and infos directly from the SeedFinder (if available). You can also find the offers and auctions here if Erebeerli Origin Seeds cannabis seeds are on stock at MyCannapot right now.
Type: mostly sativa
Flowering time: ~ 52 days

SeedFinder Info about the strain Erdbeerli from OriginSeeds:
This is nothing to coughed at – the Original Swiss Strawberry (Erdbeerli in german words), a legend in middleeurope, with highest medicinal potential, is now available from seeds. OriginSeeds took an original Strawberry clone and mixed it with the most potent Greenhornet-Strawberryman. The result is fantastic, mold resistant plants with a great production and thick leaves, even in the worst conditions she will satisfy every gardener. But also indoors you will get great results, Strawberry is easy to grow, needs less attention as most other strains, and has a real great powerful medicinal effect. Try your chance to grab a middleeuropean legend. 10 seeds / pack
2 user reviews about this strain
General Impression: a quite good strain
Strength / Lasting Effect: affects middle-high to high
The weed effect
Head Activating Body Couchlocking
1 Indoor-Review(s):
General Impression: absolutely ordinary
1 Outdoor-Review(s):
General Impression: extremely good and very recommendable
Yield / Quantity: very high
Harvest Time Outdoor:
...in CmShα zones: End of September (+/- 2 Weeks)
User-Comments about this strain:
Eukalyptus Sie klatscht zu Beginn wie eine Indica, dann kommt ein wenig Energie und das stony wird zum high, bis sich dann zum Schluss wieder ein leichtes stony einschleicht (alles so im 30min. Takt). Kaum Harzbildung, aber durchaus potent.

Der Geruch ist lecker fruchtig, der Geschmack eher erfrischend kräuterig.

Der Ertrag ist doch ziemlich entäuschend und auch das gezwittere ab ca. BT53 ist natürlich weniger schön.

Psychisch neutrales Gras, d. h. es verursacht weder Angst- noch Glücksgefühle.

Getestet wie immer only mit Vapo: Aromed, V-Tower, Arizer-Solo; Wispr
Erebeerli Origin Seeds is not available at our shop at the moment!
Please try again later, maybe it is restocked again soon!