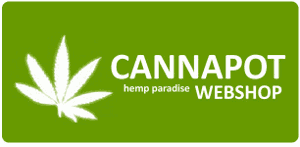 Cannapot Specials: Iced Grapefruit
Here you can find a strain description about Iced Grapefruit and also some user-based reviews and infos directly from the SeedFinder (if available). You can also find the offers and auctions here if Iced Grapefruit cannabis seeds are on stock at MyCannapot right now.
Type: mostly indica
Flowering time: ~ 50 days

SeedFinder Info about the strain ICED Grapefruit from Female Seeds:
Whilst experimenting in 2004, Ferry produced this most interesting cross. It was launched to great acclaim in 2005.

The perfect marriage between our Grapefruit and ICE. The Iced Grapefruit is the perfect mental painkiller. Where pharmaceutical antidepressants numb feelings, our Grapefruit cannabis makes people feel happy and enlightened, just like a classic Sativa. The ICE, being one of the strongest cannabis strains in the world, is more of a physical heavy bodied painkiller. The Iced Grapefruit holds some very promising prospects with a wide range of medical effects of the parents. Choose your own perfect keeper based on the particular medical traits you are looking for.

The Iced Grapefruit has two phenotypes: the first more Indica inclined with a shorter stature yet with a Sativa bud structure and large calyxes. This pheno is loaded with resin. The second phenotype is slightly taller and more Sativa looking. Overall, the Iced Grapefruit produces dense buds with a high calyx to leaf ratio. Iced Grapefruit can display some pink to purple hues at the end of flowering giving it an excellent bag appeal.
Expect a height around 1.20m. The smell will be very special with the fruitiness of the Grapefruit combined with the black hash odor of the ICE. Delicious sweet, deep pink grapefruit taste with a hint of banana and an earthy undertone.
1 user reviews about this strain
General Impression: extraordinary and quite recommendable
1 Indoor-Review(s):
General Impression: extraordinary and quite recommendable
Yield / Quantity: very high
Flowering Time Indoor: 56 - 64 days (~60 days)
Stretch after the initiation of flowering: ~267 Percent
Initiation of flowering onto around 30 cm. - Final Height onto around 110 cm.
User-Comments about this strain:
cannastar Alors pas très stable, plusieurs phéno différents mais 1 en particulier est magnifique et sens vraiment le grapefruit, c'est bluffant!! De bonnes buds bien longues mais cette variété merite en core du travail de stabilisation après elle pourrait donner du rêve
hempi Sehr schöner Strain und ist bei mir früher fertig als angegeben!

Es gibt viele verschiedene Phenos, der früheste zwittert am Ende,

der Pheno, der am längsten braucht ist der "Stabilste" und war mein fav.(sieht seltsamerweise aus wie eine große Grapefruit mit geschmacklichen ICE-Untertönen).

Hammer-Ertag, Wirkung ist sehr stark, fast zu stark, bevorzuge dann lieber "ICE".

Fazit: Aroma-Bomben mit Super-Wuchskraft!
Buy Iced Grapefruit now at MyCannapot!
Actual offers:
There are no actual offers at the shop right now, but check out the auctions below!