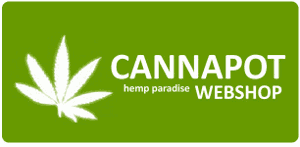 Cannapot Specials: Lavender (Soma)
Here you can find a strain description about Lavender (Soma) and also some user-based reviews and infos directly from the SeedFinder (if available). You can also find the offers and auctions here if Lavender (Soma) cannabis seeds are on stock at MyCannapot right now.
Type: mostly indica
Flowering time: ~ 60 days

SeedFinder Info about the strain Lavender from Soma Seeds:
Genetic: Super Skunk x Big Skunk Korean x Afghani Hawaiian
80% Indica / 20% Sativa
Flowering: 8-9 weeks
Minimum yield: 12-15 grams

Soma #10 brings together a world of weed. Strains with histories that traverse Afghanistan, Hawaii, Korea, the U.S, and Europe are all melded together in this 3-way cross. An exotic looking strain, Soma #10 develops the darkest purple coloration you can imagine. The color is intense, with the leaves turning nearly to black at the ends, they are so deeply saturated with color. The extra dense buds give off a sensually spicy smell akin to Afghani hash. The high calyx to leaf ratio and the legginess of this plant make for simplified manicuring. While not as tall as the Haze strains, Soma #10 can shoot to tall heights when allowed an extended vegetation period before being placed into the flowering phase. If grown in a sea of green, Soma recommends a shortening the veg cycle in order to control the height. This strain will also do well as a multi-branched plant. Outdoors, this variety can thrive in a most temperate zones, although arid climates known for their rich agricultural promise are of course optimal. Soma #10 has a flavor that is similar to Afghani hash, producing a captivating high that circulates through every chakra. A terrific evening or rainy day smoke, Soma #10 will leave you feeling relaxed and mellow, possibly to the point of sleep.
3 user reviews about this strain
General Impression: extraordinary and quite recommendable
Strength / Lasting Effect: is strong and long lasting
The weed effect
Head Uplifting Light headed Relaxing Thought provoking Meditativ Body Calming Narcotic Energetic Appetizing Pain numbing
The aroma / smell of this variety recalls onto / is
Sweet Floral Rose Jasmine Lilac Violet Fruity Berry Honey Licorice Sour Acidic Spicy Herbs Sandalwood Pine Bitter Organic Microbiological Earth Musky
The taste / flavour of this variety recalls onto / is
Sweet Floral Fruity Plum Peach Pear Cookie Dough Licorice Sour Citrus Sweet Lemon Grapefruit Dairy Cheese Sour Cream Spicy Herbs Bitter Nuts Organic
3 Indoor-Review(s):
General Impression: extremely good and very recommendable
Yield / Quantity: high
Flowering Time Indoor: 60 - 60 days (~60 days)
Medicinal info about this strain:
Affects / helps even in small doses very well at / against Spasticity.
Affects / helps in average doses very well at / against Pain.
Affects / helps even in small doses well at / against Psychiatric Symptoms.
Affects / helps even in small doses well at / against Autoimmune Diseases and Inflammation.
Affects / helps even in small doses very well at / against Nausea and Vomiting.
Affects / helps even in small doses very well at / against Movement Disorders.
User-Comments about this strain:
zels420 If you have little or no experience this plant is for you. Very easy to clone,veg, and flower. The strong skunk influence it can make it susceptible to spider mites though. The aroma is very unique and gives the bud a lot of bag appeal.Very little stretching with this plant and side branching is manageable. Excellent choice for omega garden.

Thank you Soma for making this winner
Buy Lavender (Soma) now at MyCannapot!
Actual offers:
There are no actual offers at the shop right now, but check out the auctions below!