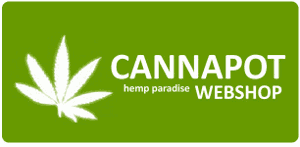 Cannapot Specials: Magic Bud (ParadiseSeeds)
Here you can find a strain description about Magic Bud (ParadiseSeeds) and also some user-based reviews and infos directly from the SeedFinder (if available). You can also find the offers and auctions here if Magic Bud (ParadiseSeeds) cannabis seeds are on stock at MyCannapot right now.
Type: indica/sativa
Flowering time: ~ 52 days

SeedFinder Info about the strain Magic Bud from Paradise Seeds:
Magic Bud is is the finest blend of Indica and Sativa. This plant of fine stature produces beautiful resin coated buds in a relatively short time, approximately 50 days indoors.

It´s a pleasure to see this plant grow. Because of the somewhat bushy growth patterns, a little more space will show the full potential of this plant. The yields are medium to high and with the short flowering time and excellent quality she is the perfect choice for a successful crop.

When dried and cured the Magic smokes smooth with a pleasant floral aromatic taste. The body relaxing effect combined with a strong potent high is magical.

Harvest Date: October
Flowering Period: 7-8 weeks
THC Content: 16-20%
Characteristics: Bushy Growth pattern
7 user reviews about this strain
General Impression: a quite good strain
Strength / Lasting Effect: is very strong and long lasting
The weed effect
Head Activating Uplifting Exhilarating Relaxing Thought provoking Meditativ Spacy / Confusing Psychedelic Paranoic Body Calming Couchlocking Sleepy Narcotic Nervous / Fidgety Energetic Pain numbing
The aroma / smell of this variety recalls onto / is
Sweet Floral Vanilla
The taste / flavour of this variety recalls onto / is
Sweet Floral Vanilla
6 Indoor-Review(s):
General Impression: extraordinary and quite recommendable
Yield / Quantity: high
Flowering Time Indoor: 55 - 63 days (~59 days)
Stretch after the initiation of flowering: ~121 Percent
Initiation of flowering onto around 28 cm. - Final Height onto around 62 cm.
1 Outdoor-Review(s):
General Impression: slightly below average
Yield / Quantity: slightly above average
Harvest Time Outdoor:
...in CmShα zones: Middle of October (+/- 1 Week)
User-Comments about this strain:
Hashpapy super strain von LUC, brauchen etwas mehr vegi, weil sie sich nicht mehr besonders streckt in der blüte. daher auch leider etwas ertrags schwach. aber taste und wirkung sind echt top. ein pheno war VIKING mäßig, super im geschmack und in der wirkung.
HighSeed Habs unter 400w Mh und NDL angebaut, 10er pack fem seeds, hatte 2 kleine phänos dabei die wirklcih ertragsschwach warn der rest war aber super!

Der streatch war aber minimal mit 45cm in die blüt ebei ca 60 geerntet... Deswegen auhc der schwache ertrag.

Der strain verträgt viel und wenig dünger ist nicht sehr anspruchsvoll und gibt ein gutes endprodukt.
7s7e7e7d7 Nix für Schizophrene die zu meiner Sorte gehören. Absolut kopflastig. Wer gegen Psychosen und so vorgehen will, sollte zu anderen strains wie "ice" greifen, die sind auch ballernd aber dann freundlich zu einem.

Magic Bud sind sehr stark.

Für andere wiederum gewünscht :)

Hat mich im Ernst die letzte Ernte mit 2 Magic Bud nun monatelang in nem Horrorkino leben lassen. Nach dem neuen grow bzw der Ernte hatte ich endlich Vergleich. Es war diese Magic Bud Pflanze :)

Viel Spaß den erkundenden Gesunden damit :)
Magic Bud (ParadiseSeeds) is not available at our shop at the moment!
Please try again later, maybe it is restocked again soon!