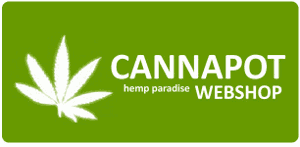 Cannapot Specials: Master Kush (White Label)
Here you can find a strain description about Master Kush (White Label) and also some user-based reviews and infos directly from the SeedFinder (if available). You can also find the offers and auctions here if Master Kush (White Label) cannabis seeds are on stock at MyCannapot right now.
Type: indica
Flowering time: ~ 53 days

SeedFinder Info about the strain Master Kush from White Label:
A mainly Indica hybrid created with 2 different Hindu-Kush Afghani varieties. Stands out for its typical smell and taste. A potent but mild for an Indica.

Flowering: 50-55 days.
User-Comments about this strain:
boudaflotek plantes cultiver en terasse plein soleil en pot de 25 litres , trés bon rendement entre 150 et 200 grame par plantes en pot de 25 litres !! une bonne fumée que je recomande sans aucun soucis a qui aime la kush
DerHAnfwirt Eine Indica die sehr kräftig mit riesigen breiten Fächerblättern. Eine Master Kush hat sogar die 2 Meter gecknackt, was ich mich sehr gewundert hat. Dennoch ging sie, obwohl sie eine reine Indica ist spät in die Blüte ca. Mitte September. Sie wurde Ende Oktober zu früh geerntet und hat somit die letzten sonnige warme Tage in diesem Jahr miterlebt. Sie könnte wenn das Wetter schön wäre noch 2 Wochen. Weil das Wetter nicht gut war und zu früh geerntet wurde war der Hartzbesatz mittelmäßig, wobei ich sagen muss dass wenn man die Möglichkeit der Pflanzen vor der Ernte noch eine Woche sonniges Wetter zu geben hat, sollte man das auf jeden Fall tun, sie werden sich mit noch ner Ladung Harz bedanken.
Outdoor absolut ungeeignet, da sie spät blüht und nich ihr ganzes Potenzial, und wegen dem Wetter im späten Herbst ihr Harz nicht entfalten kann. Es kann aber auch am Phöno liegen, weil sie als Indica eigentlich früh blühen müsste. Baut sie lieber Indoor an.
Mausbiber Master Kush hat einige meiner Freunde begeistert, die bis anhin nur Strassengras kannten. Hatte 2 Damen, die einen guten Ertrag lieferten. Geschmack ist angenehm herb, nicht kratzig.
Ich kann die zwei englischen Kommentare nicht nachvollziehen. Ein günstiges Kraut, dass sich sehr gut abends zum Relaxen eignet. Guter Schlaf garantiert.
Hat mE Note 7.5 verdient.
Master Kush (White Label) is not available at our shop at the moment!
Please try again later, maybe it is restocked again soon!