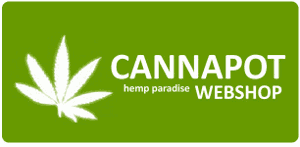 Cannapot Specials: Masterkush (Dutch Passion)
Here you can find a strain description about Masterkush (Dutch Passion) and also some user-based reviews and infos directly from the SeedFinder (if available). You can also find the offers and auctions here if Masterkush (Dutch Passion) cannabis seeds are on stock at MyCannapot right now.
Type: indica
Flowering time: ~ 56 days

SeedFinder Info about the strain Masterkush from Dutch Passion:
A F1 cross between two different Hindu-kush strains. Yield is high. Excellent taste and strong high. One of our favorites.

flowering period: 8 - 9 weeks
harvest time outdoor: last week of Oct.
4 user reviews about this strain
General Impression: extraordinary and quite recommendable
Strength / Lasting Effect: is very strong and long lasting
The weed effect
Head Body
The aroma / smell of this variety recalls onto / is
Sweet Fruity Cookie Dough Sour Citrus Spicy Hashish Bitter Chemical Microbiological Earth
The taste / flavour of this variety recalls onto / is
Sweet Sour Spicy Bitter Microbiological
4 Indoor-Review(s):
General Impression: extraordinary and quite recommendable
Yield / Quantity: high
Flowering Time Indoor: 62 - 67 days (~64 days)
Stretch after the initiation of flowering: ~267 Percent
Initiation of flowering onto around 30 cm. - Final Height onto around 110 cm.
User-Comments about this strain:
lowstoner Sehr gutes Gras für Abends, man wird entspannt und kann gut abschalten. Am nächsten Morgen ist man schnell wieder fit, der Kopf ist klar. Mein Favorit als Einschlafhilfe.
HazeandKush hört nicht immer auf die reviews der grower viele haben keinen plan selektieren nicht und dann ist die sorte schlecht ja genau! ich muss nur die bilder von merlin anschauen und sehe das sie total überdüngt wurde schöne adlerkrallen behalte deine bewertungen/meinung für dich wenn du keine ahnung hast
lordkusher schöne sorte und dazu auch pflegeleicht. in größe und aussehen sind keine sehr großen unterschiede auszumachen, sehr wohl aber was den geschmack/geruch angeht. hauptsächlich haben die damen eine erdige note von süß bis herb gemischt, dann gabs noch einen stinke käse typ und einen sehr süßen beerigen. die wirkung ist entspannend und gut zum chillen und schmerzen lindern.

sehr empfehlenswert.
Masterkush (Dutch Passion) is not available at our shop at the moment!
Please try again later, maybe it is restocked again soon!