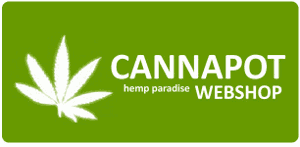 Cannapot Specials: Northern Lights (White Label)
Here you can find a strain description about Northern Lights (White Label) and also some user-based reviews and infos directly from the SeedFinder (if available). You can also find the offers and auctions here if Northern Lights (White Label) cannabis seeds are on stock at MyCannapot right now.
Type: indica
Flowering time: ~ 48 days

SeedFinder Info about the strain Northern Lights from White Label:
The legendary Indica, now available as a feminised variety! To add freshness, vigour and stability, this NL hybrid was back-crossed with its original Afghani ancestor. The result is a compact, homogenous, fast-flowering strain, producing solid, highly resinous buds that cover most of the plant by harvest time. This new crossing improves on the standard NL flavour with strong notes of lemon and juniper.

FLOWERING: 45-55 days
HEIGHT: 100-120cm
YIELD: up to 125g
Feminised Indica
2 user reviews about this strain
General Impression: extraordinary and quite recommendable
Strength / Lasting Effect: is very strong and long lasting
The weed effect
Head Relaxing Thought provoking Spacy / Confusing Body Calming Couchlocking
2 Indoor-Review(s):
General Impression: extremely good and very recommendable
Yield / Quantity: high
Flowering Time Indoor: 56 - 65 days (~60 days)
Stretch after the initiation of flowering: ~539 Percent
Initiation of flowering onto around 18 cm. - Final Height onto around 115 cm.
User-Comments about this strain:
BlackEye4121 ich habe mir 5 feminisierte Samen geleistet und wollte 2 davon zu Muttis hochziehen...

Leider wollten die Samen trotz guter Luftfeuchtigkeit und 30h quellen nicht sprießen.

Sie ligen derzeit immer noch zwischen 2 Papiertaschentücher und werden wohl bald vergammeln :(

Echt traurig! So viel Geld für vermeintlich hochwertige Samen und dann sowas.

Zum Vergleich, meine Keimraten liegen bei fast 100%!

bin maßlos enttäuscht
benji was ich noch loswerden wollte

eine plant war sehr sehr lecker.

allerdings waren die blüten eher luftig und die plant brauchte auch 60tage nicht 45-55.

komischerweise haben mich die buds eher an eine sativa errinert und passten überhaupt nicht zur beschreibung.

bis auf den geschmack

aber bombe war sie trotzdem ;-)

mfg
benji HMMMMM ich lese grad krüppel.

ich hatte 3 krüppel in einem 5er pack :-(

alle 3 hatten 3 embrioblätter und auch 3 blattachseln.

eine davon habe ich wachsen lassen und das ergebnis war:

eine hand voll popcornbuds :-(

die zitronig schmeckten aber nix brachten :-(

erst dachte ich an ein schlechtes pack,aber als einem kumpel fast das selbe passiert ist,

und ich das hier las

bin ich doch der meinung das mit der genetik was nicht stimmt.

mfg

benji
Northern Lights (White Label) is not available at our shop at the moment!
Please try again later, maybe it is restocked again soon!