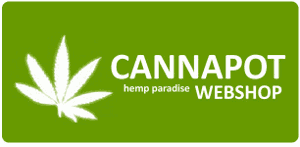 Cannapot Specials: Pahari Farmhouse
Here you can find a strain description about Pahari Farmhouse and also some user-based reviews and infos directly from the SeedFinder (if available). You can also find the offers and auctions here if Pahari Farmhouse cannabis seeds are on stock at MyCannapot right now.
Type: sativa
Flowering time: ~ 80 days

SeedFinder Info about the strain Pahari Farmhouse from The Real Seed Company:
Region: Himalaya

Genetics: Pure Himalayan Charas Cultivar (Kumaoni)
Latitude: 29°N
Harvest: end October to mid-November
Height: 3-4 meters in natural outdoor environment in Kumaon Himalaya
Yield: 1 to 2kg of dried flowers in natural outdoor environment
Aroma: Floral, mango-carrot, lime and spice
Characteristics: robust, excellent mold resistance; medium leaflet width; classic euphoric and uplifting Himalayan high - warm and trippy
Grow Type: Greenhouse or outdoors

This fragrantly aromatic and resinous Himalayan charas strain produces large, potent and hardy plants with superb disease resistance and handsome yields. Grown in the heartlands of Shaivite (Shiva) Hinduism in India's Kumaon Himalaya, formerly a part of the Kingdom of Nepal, this is a line which produces charas with a delightfully euphoric, energetic, and trippy long-lasting high. Close in style to the strains of West Nepal, but with very long medium width leaflets and a "Christmas tree" shape, this Kumaoni strain has intensely resinous calyxes. Aromas can be very floral, with other strong scents like carrot, lime, and mango. Final harvest is, at the latest, in the first half of November, which gives a full and satisfying stone with warm euphoric effects in both body and mind; though hand-rubbing can begin as early as the first weeks of October to produce a more heady, rushy effect. Charas in these regions is generally quite hard, but this is due to quick hand-rubbing methods and lovely soft "cream" charas can also be rubbed from these resinous plants. If you are looking for a classic uplifting and trippy Himalayan vibe, this Kumaoni line is highly recommended, and is likely to be exactly what you are looking for.
Pahari Farmhouse is not available at our shop at the moment!
Please try again later, maybe it is restocked again soon!