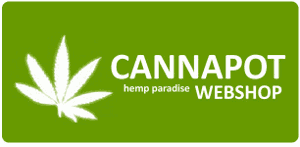 Cannapot Specials: Royal Bluematic (RoyalQueen)
Here you can find a strain description about Royal Bluematic (RoyalQueen) and also some user-based reviews and infos directly from the SeedFinder (if available). You can also find the offers and auctions here if Royal Bluematic (RoyalQueen) cannabis seeds are on stock at MyCannapot right now.
Type: ruderalis/indica/sativa
Flowering time: ~ 60 days
from seed to harvest - Autoflowering Strain!

SeedFinder Info about the strain Royal Bluematic from Royal Queen Seeds:
This is our feminized autoflowering version of the famous Blueberry, known worldwide for its sweet berry flavour and aroma. We already had a great version of this plant in our Blue Mystic but now we have an autoflowering variety to give you even more choice.

We crossed our autoflowering strains with the best genetics from the Blue Family, the classic cross of Thailand races, Thai hybrids and an old school Afghan bred by legendary breeders in California and Oregon. This produced our Royal Bluematic. Thanks to the autoflowering genetics, this plant is now easier to grow and you can harvest just 8 to 9 weeks after planting the seeds.

Royal Bluematic grows to a medium-to-tall height for an autoflowering variety, averaging around 60-75 cm. Like most autoflowering varieties, it will grow very few side branches and dedicates all its energy to producing one large main bud. It will produce on average around 70 g per plant.

Due to its mostly Indica genetics, Royal Bluematic has a smooth, relaxing stoned effect. The flavour is much like our Blue Mystic, a sweet smell and blueberry-like taste. It is an easy plant to grow, with a good taste and effect; the perfect combination.

Yield 70 grams
Harvest month 8-9 weeks after sprouting
Height of the plant 60-75 cm
Genetic background Blueberry x Ruderalis
Effect Stoned and powerful
Cannabinoid content Medium
Type: Sativa: 10%; Indica: 60%; Ruderalis: 30%
8 user reviews about this strain
General Impression: slightly above average
Strength / Lasting Effect: affects middle-high to high
The weed effect
Head Exhilarating Relaxing Body Calming Couchlocking Narcotic Appetizing
The taste / flavour of this variety recalls onto / is
Sweet Fruity Berry Blueberry Tropical Sour Acidic
6 Indoor-Review(s):
General Impression: slightly above average
Yield / Quantity: slightly below average
Flowering Time Indoor: 65 - 75 days (~70 days)
Stretch after the initiation of flowering: ~157 Percent
Initiation of flowering onto around 28 cm. - Final Height onto around 72 cm.
2 Outdoor-Review(s):
General Impression: slightly above average
Yield / Quantity: very high
Harvest Time Outdoor:
...in CmShα zones: End of July (+/- 5 Weeks)
User-Comments about this strain:
Kiffcowboy Pflanze hatte schon in der 2ten Wachstumswoche einen typischen Cannabisgeruch wenn man mit der Nase in die Nähe kam. Wächst outdoor relativ schnell, bleibt klein und kompakt.

Zur Wirkung wenn man sie früh erntet etwa um den 32-35 Blütetag wirken sie sehr energetisch und psychedelisch ohne großartiges körperliches down sein. Man hat einen regelrechten Trip! Ab dem 40 Blütetag hat sie auch ihre indica Wirkung entfaltet die einen gut in die couch locked mit gutem Fressflash. Eine wirklich tolle Sorte sehr kraftvoll und potent! Habe ihr auch in der Blüte 0,1ml PK13/14 Dünger auf 1L Wasser gegeben.
pyro65 Not a difficult strain to grow but doesn't respond well to neglect. 100% germination (5 seeds). Very sensitive to PH fluctuations,
Royal Bluematic (RoyalQueen) is not available at our shop at the moment!
Please try again later, maybe it is restocked again soon!