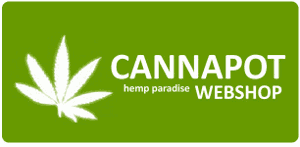 Cannapot Specials: Silver Princess McJaggen (McNizzle)
Here you can find a strain description about Silver Princess McJaggen (McNizzle) and also some user-based reviews and infos directly from the SeedFinder (if available). You can also find the offers and auctions here if Silver Princess McJaggen (McNizzle) cannabis seeds are on stock at MyCannapot right now.
Type: mostly sativa
Flowering time: ~ 75 days

SeedFinder Info about the strain Silver Princess Mc Jaggen from Mc Nizzle Seeds:
The Silver Princess Mc Jaggen is a cross between the famous Jack Flash pheno selected by Dr.Knospe himself and a Cinderella 99 male. The result has been crossed with a Super Silver Haze to get that extra trippy up-high. After 3 generations of inbreeding with the original Jaggen we are proud to present you one of the finest strains a cannaseur can find.

Style: mostly Sativa
Indoor; 70 - 80 days
Outdoor: late October
Yield: high
Growth: med/high

Effect: strong trippy high that will lift you up to the clouds. Both stimulating and activating. Best to be outside, with friends or at a party.
2 user reviews about this strain
General Impression: insane strain - absolutely recommendable
The aroma / smell of this variety recalls onto / is
Sweet Fruity Tropical Mango Sour Citrus Lemon Grass Spicy Hot Mint Herbs Sage Basilicum Thyme Pine Bitter Chemical Poison Diesel Organic Onion Garlic Microbiological Earth Musky Sweat
2 Indoor-Review(s):
General Impression: insane strain - absolutely recommendable
Yield / Quantity: insane high and absolutely top yields
User-Comments about this strain:
Lazybear For the smell-o-scope i blended different phenotypes, not all have these hints of garlic&cheese or better to say the one who has like lemongrass & pine tones dosent have the garlic&cheese and vice versa.

There also exist kind of haze tones, carrot, pine, lemongrass etc...
passionsfrucht Die beiden besten Phenos sind m.M.n. die Phenos 4 und 5.

Pheno 4 ist so in etwa der "Puffy-Pheno" und

Pheno 5 könnte man als "Fluffy-Pheno" bezeichnen.

Ein kleines Phänomen war Pheno 3.

Bei diesem Pheno kam eindeutig die SSH zum Vorschein,

wobei der Pheno gleichzeitig relativ klein blieb.

Auch von der Bud-Form zeigten sich hier,

gerade nach über 10 Wochen, starke SSH-Einflüsse.

Sehr geil!

Würde Sie gerne mit euch teilen oder tauschen.

Höchste Zeit das Gesetze geändert werden.

Die Sturrheit und Begrenztheit in den Köpfen

der "Konsum-Menschen" deprimiert mich.

Geld ist unsere Ego-Droge,

von der wir alle abhängig sind, bzw. gemacht werden.

YEAH!
merlin ich poste die pics und den bericht mal hier,weil für jaggen remember keine eigene beschreibung vorliegt...auch ich habe die jaggen remember 2x als reguläre bonus seeds bekommen.man kann zu recht behaupten,das diese sorte zu den besten sativas zählt die es auf dem markt gibt(eigentlich gibt es die sorte ja nicht frei verkäuflich)sie wäre aber ein hit,da bin ich sicher.die budform kann etwas varieieren,aber alle pflanzen haben sehr hohe erträge.sie sind absolut schimmelunempfindlich.wenig grosse blätter zu entfernen.die gerüche sind auch vielfältig,von fruchtig bis skunkig oder einfach nur süss..man mus natürlich geduld haben,sie brauchen zwischenminimum 10,bis zu 12 wochen.aber dafür lässt man sie halt nur ne woche-10 tage im vegetativum.auch liegt der weiblichkeitsanteil bei diesen regulären seeds sehr hoch,im verhältnis zwei drittel mädels,ein drittel männchen.also,wer immer an diese seeds rankommt,man wird nicht enttäuscht sein!!
Buy Silver Princess McJaggen (McNizzle) now at MyCannapot!
Actual offers:
There are no actual offers at the shop right now, but check out the auctions below!