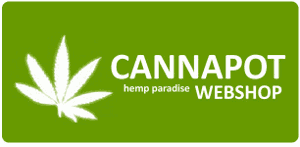 Cannapot Specials: Skunk Haze aka Fuma Con Diablos
Here you can find a strain description about Skunk Haze aka Fuma Con Diablos and also some user-based reviews and infos directly from the SeedFinder (if available). You can also find the offers and auctions here if Skunk Haze aka Fuma Con Diablos cannabis seeds are on stock at MyCannapot right now.
Type: mostly sativa
Flowering time: ~ 75 days

SeedFinder Info about the strain Skunk Haze from Seedsman:
Genetics: Skunk No. 1 x Original Haze
AKA: "Fuma Con Diablos"
Variety: Mostly Sativa (87.5%)
Type: F1 Hybrid
Harvest Date: November
Flowering Period: 11 weeks
THC Content: 20%-22%
No. of Seeds Per Packet: 10
Characteristics: Excellent high and taste

Sacred Seeds created the original Haze in the late 1970s. The Skunk x Haze hybrid, combines the excellent effect and taste of Original Haze with the increased yield & shorter flowering period of Skunk No. 1. It has a fruity, sweet taste with an energetic effect.
4 user reviews about this strain
General Impression: absolutely ordinary
Strength / Lasting Effect: affects middle-high to high
The weed effect
Head Activating Uplifting Light headed Exhilarating Relaxing Thought provoking Aphrodisiac Racy Spacy / Confusing Psychedelic Body Calming Sleepy Narcotic Nervous / Fidgety Energetic Pain numbing
The aroma / smell of this variety recalls onto / is
Sweet Fruity Berry Honey Sour Citrus Lemon Acidic Spicy Hot Mustard Herbs Pepper Dill Bitter Organic Vinegar Microbiological Sweat
The taste / flavour of this variety recalls onto / is
Sweet Floral Fruity Berry Grape Sour Citrus Lemon Grapefruit Spicy Hot Spearmint Herbs Pepper Sandalwood Bitter Organic Tee
3 Indoor-Review(s):
General Impression: slightly below average
Yield / Quantity: not very good
Flowering Time Indoor: 68 - 73 days (~71 days)
Stretch after the initiation of flowering: ~300 Percent
Initiation of flowering onto around 15 cm. - Final Height onto around 60 cm.
1 Outdoor-Review(s):
General Impression: a quite good strain
Yield / Quantity: slightly above average
Harvest Time Outdoor:
...in CmShα zones: End of October (+/- 3 Weeks)
User-Comments about this strain:
SwankyDank Aroma is sour patch kids candy... sour and fruity, with undertones of wet, excited, panties. Depending on the time of day your mouth will water thinking about sweet candy or tasty secret treats.

Flavor follows through on the promise of the aroma. Starts sour and sweet with citrus and berries, finishes with minty green tea.

Compared to phenotype #1 this is a more balanced high. It is still a sativa experience but now the indica in the breeding shows itself with a more relaxing and mellow head. The body high is rarely going to knock you out, instead it compliments the mellow vibe with nice icy-hot numbness in the lower body and skull. Often the head and body high works together so well that it makes for good times: laughing, talking, being intimate.

Every so often, depending on the day and the dose, it gives me 30 minutes or an hour of relaxation and then sends me to bed smiling.
SwankyDank The scent pours out of the jar and fills the room with sour and hints of dill, reminiscent of pickles! Also citrus and peppery as well so it could lean more towards capers? Not a bad smell just definitely not the usual fruity/sweet smell I get shopping at the dispensary.

The appearance is olive-green, very frosty, very fluffy buds, with many orange pistils... Lots of space in these things.

The feel is soft and sticky with lots of give in the buds.

Taste begins floral with some fruit. As the smoke progresses herbal and green tea begins to dominate and ends fully in a herbal, almost incense laden smoke.

Clear-headed buzz. Some numbness in the legs and feet. Heightened sense of sound. Rapid jumps in time and thought process. Lasting about 3 hours.

Overall a very complex aroma and flavor experience with a solid sativa high.
Dunkelhut6 hatte zwei Pflanzen draußen unter fast idealen Bedingungen...zwei deutliche Phänotypen einer skunklastig ,einer hazelastig..der skunkige hat mehr Ertrag und wirkt euphorisierend das Aroma ist stark aber ich fand es etwas unangehnehm (Assoziation:Schwimmbad und WC-Frischestein)...

der hazige aber ist etwas ganz Edles! wenig Ertrag, fluffige Blüten ...aber guter Harzbesatz ..wird erst im November reif!...die Trichome sind lang und bekommen zum Ende einen goldenen Anflug...das Aroma ist stark und klar...anfänglich fast stechend,terpentinartig...aber nach einiger Zeit der Lagerung geht es Richtung Bergamotte (earl gray)und Waldhonig!!...die Wirkung ist langanhaltend stark und aktivierend..null Bodystone...eindeutig der Keeper!..Sorte wird deutlich unterschätzt!..sieben Punkte nur wegen langer Blütezeit und mageren Ertrag...Qualität:top!
Skunk Haze aka Fuma Con Diablos is not available at our shop at the moment!
Please try again later, maybe it is restocked again soon!