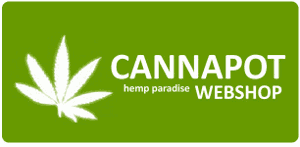 Cannapot Specials: Snow Ryder (White Label)
Here you can find a strain description about Snow Ryder (White Label) and also some user-based reviews and infos directly from the SeedFinder (if available). You can also find the offers and auctions here if Snow Ryder (White Label) cannabis seeds are on stock at MyCannapot right now.
Type: ruderalis/indica/sativa
Flowering time: ~ 80 days
from seed to harvest - Autoflowering Strain!

SeedFinder Info about the strain Snow Ryder from White Label:
The two most important features of SnowRyder are her auto-flowering capability and the sparkling, resin crystals that cover her mature buds like a blanket of snow.
Auto-flowering cannabis begins blooming according to the age of the plant, rather than the light cycle, and this tendency gives SnowRyder growing advantages both indoors and out.

SnowRyder seeds produce plants which normally begin flowering around the time they has produced their 6th to 9th set of true leaves, (typically 6-8 weeks in good growing conditions). SnowRyder is not a dwarf cannabis strain, nor will she grow out of control due to grower error (such as vegetating too long). SnowRyder´s final height is more or less pre-determined, with most plants finishing around 90-120cm.

Outdoors, auto-flowering means that SnowRyder seeds can be started early in Spring to have her flowering in June or July (when the weather is at its best) and finished by September.

Plants are sturdy and internodal gaps remain short in good conditions. Buds are Indica-tight, frosted with sticky resin and have a sweet-spicy, earthy-citrus flavour. SnowRyder cannabis gives a deep body stone that´s tempered by a breezy high.

Flowering: 45 - 50 days
Yield: 150 g
Height: 90 - 120 cm
3 user reviews about this strain
General Impression: slightly below average
Strength / Lasting Effect: is not to strong and not to soft
The weed effect
Head Activating Exhilarating Relaxing Aphrodisiac Body Calming Couchlocking Sleepy Appetizing
The aroma / smell of this variety recalls onto / is
Sweet Floral Nectar Spicy
The taste / flavour of this variety recalls onto / is
Sweet Floral Nectar Fruity Berry
3 Indoor-Review(s):
General Impression: absolutely ordinary
Yield / Quantity: slightly below average
Flowering Time Indoor: 66 - 69 days (~67 days)
Medicinal info about this strain:
Affects / helps even in small doses very well at / against Nausea and Vomiting.
Snow Ryder (White Label) is not available at our shop at the moment!
Please try again later, maybe it is restocked again soon!