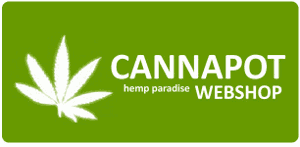 Cannapot Specials: Somango (Soma)
Here you can find a strain description about Somango (Soma) and also some user-based reviews and infos directly from the SeedFinder (if available). You can also find the offers and auctions here if Somango (Soma) cannabis seeds are on stock at MyCannapot right now.
Type: mostly indica
Flowering time: ~ 66 days

SeedFinder Info about the strain Somango from Soma Seeds:
75% Indica / 25% Sativa
Flowering: 9-10 weeks
Minimum yield: 15-20 grams

Somango blends the multiple hybrid Jack Herer with Big Skunk Korean to form the fruitiest of all Soma`s strains. Previously known by Soma #5, this complex cross was renamed for its tropical mango aroma and flavor. Somango is optimal as a multiple branch plant, since its genetics encourage long side branches and a height on the taller side. A sea of green method can still be undertaken, but branching and height will need to be controlled. Soma prefers to grow on soil indoors with fully organic nutrients, but other media will also give satisfactory results. As it matures, the leaves shade to purple and the buds become covered in a carpet of crystals that makes fine finger hash. While a moderate yielder, Somango`s bud possesses sublime qualities.The fragrant and tasty Somango smoke delivers a buzz that is very uplifting and mentally stimulating in its effects. You can smoke this pot without turning into a remote control-wielding couch potato. Euphoric and alert, Somango is a good choice for shifting mental attitude and is a good companion to all of your favorite creative undertakings.
7 user reviews about this strain
General Impression: extraordinary and quite recommendable
Strength / Lasting Effect: is very strong and long lasting
The weed effect
Head Activating Uplifting Light headed Exhilarating Relaxing Meditativ Aphrodisiac Body Calming Couchlocking Energetic Appetizing Pain numbing
The aroma / smell of this variety recalls onto / is
Sweet Floral Nectar Cherry Blossom Honey Sour Citrus Sweet Lemon Spicy Hot Spearmint Herbs Ginger Pine Bitter Nuts Fresh Nuts Macadamia
The taste / flavour of this variety recalls onto / is
Sweet Fruity Tropical Passion Fruit Cantaloupe Mango Sour Citrus Sweet Lemon Grapefruit Spicy Herbs Ginger
7 Indoor-Review(s):
General Impression: extraordinary and quite recommendable
Yield / Quantity: high
Flowering Time Indoor: 62 - 72 days (~67 days)
Stretch after the initiation of flowering: ~183 Percent
Initiation of flowering onto around 30 cm. - Final Height onto around 85 cm.
User-Comments about this strain:
tontaube Ich habe das erste mal Stecklinge hochgezogen und einiges falsch gemacht, die Sorte könnte viel mehr, deshalb ist der Bericht auch sehr knapp.

Ich werde die Sorte im Jahr 2017 nochmal anpflanzen die notwendigen Dünger Daten habe ich und nächstes mal wird alles besser.

Geschmack und Wirkung und Menge sind okay, hätte viel mehr sein können, wäre mir nicht ein Missgeschick nach dem anderem passiert ph Elektrode gebrochen usw..

Viel HBO und Ice Hasch von den Blättern :)

Stecklinge gekauft in http://***

In Österreich Legal.
ws007 Der Wuchs ist kräftig, der Stamm sehr fett und dick, die Blätter fleischig. Die Blüten sind Kugelförmig und sehr dicht und hart, darum scheinen sie anfangs klein zu sein, aber am Ende legen sie zu und das Trockengewicht überrascht. Feiner Fruchtgeschmack. Auch die Blätter an den Blüten sind übersät mit Trichomen.
pixtyktalk Hatte eine Somango als Steckling bekommen. Dieser blühte eher langsam bei ca 60 Tagen Blütezeit. Der Ertrag bei ca 60 cm endhöhe waren knapp 30 g trocken unter 400 W. Dünger verträgt sie gut auch Temperaturschwankungen! Gegen Ende der Blüte begann sie zu purpeln bei einer Temperatur (nachts) von 18 C°.

Der Geschmack und der Geruch sind einfach unglaublich, fruchtig und frisch. Der Turn ist sehr entspannend, und regt richtig zum lachen an. Eine göttliche Kombination aus einem indica und sativa effekt.
Somango (Soma) is not available at our shop at the moment!
Please try again later, maybe it is restocked again soon!