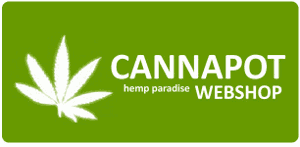 Cannapot Specials: Southern Lights (Delta 9 Labs)
Here you can find a strain description about Southern Lights (Delta 9 Labs) and also some user-based reviews and infos directly from the SeedFinder (if available). You can also find the offers and auctions here if Southern Lights (Delta 9 Labs) cannabis seeds are on stock at MyCannapot right now.
Type: mostly sativa
Flowering time: ~ 78 days

SeedFinder Info about the strain Southern Lights from Delta 9 Labs:
Formerly: White Star
Strain-Type: 80% Sativa / 20% Indica
Buzz: Uplifting
Taste/Smell: Sweet
Flowering-time: 75 - 80 days
Parents: NYC Diesel (mother) x Sensi Star (father)

Southern Lights gets its name for its trichome-coated limbs that point out like rays in every direction. This strain is the sativa-dominant progeny of two highly awarded strains: Paradise Seed?s Sensi Star, winner of Highlife and High Times awards in 1999 and 2000; and Soma?s New York City Diesel, three-time Cannabis Cup winner and a favorite among the Amsterdam crowd.

Conventional wisdom says that sativas give smokers a `head high` in contrast to the indica `body high.` Southern Lights successfully mixes the two for a buzz that both tingles the pores and opens the third eye. Recommended for indoor gardens, this variety?s flowers may begin to reach maturity at around nine weeks but the average time is closer to ten weeks.

At this point or a little earlier, the calyxes start to bulge. Some gardeners prolong the bloom to between ten and twelve weeks for continued trichome production. Southern Lights forms many individual main stem branches that grow very tall and sprout long thick leaves. The internodes or branching points seem unusually far apart at first, but they fill in fast as the growing cycle progresses. This plant produces the best yields when multiple branches are selected and kept.

This sweet tasting variety delivers an uplifting mixture of mind and body buzz that can be energizing and profoundly psychedelic. The celebrity match contributes stellar qualities to the buzz; however, the Diesel parentage creates a sense of brain acceleration and the Sensi Star makes the high come on fast and strong, so some pacing may be advisable. As long as it isn?t overdone, the result should be a giddy animation, which could be harnessed to complete routine chores around the house or to enjoy with friends for a night out on the town.
Southern Lights (Delta 9 Labs) is not available at our shop at the moment!
Please try again later, maybe it is restocked again soon!