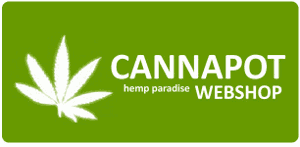 Cannapot Specials: Swiss Cheese (Nirvana)
Here you can find a strain description about Swiss Cheese (Nirvana) and also some user-based reviews and infos directly from the SeedFinder (if available). You can also find the offers and auctions here if Swiss Cheese (Nirvana) cannabis seeds are on stock at MyCannapot right now.
Type: mostly sativa
Flowering time: ~ 53 days

SeedFinder Info about the strain Swiss Cheese from Nirvana Seeds:
Swiss Cheese is a hybrid of Nirvana's discontinued Swiss Miss and a curious Skunk #1 phenotype that was discovered in the UK and smuggled to Amsterdam in 2007. A mix of a very early Swiss skunk and a robust strain from Nepal, Swiss Miss contributes an "old school" flavour that makes Swiss Cheese unique. This strain is mould resistant and beginner friendly.

Yield: 400 - 500 grams/m² (SoG)
Effect: High and Stoney
Grow height: Medium
Flowering Indoor: 7 / 8 weeks
8 user reviews about this strain
General Impression: extraordinary and quite recommendable
Strength / Lasting Effect: affects middle-high to high
The weed effect
Head Activating Uplifting Exhilarating Relaxing Thought provoking Racy Spacy / Confusing Stressful Frightening Paranoic Body Calming Couchlocking Sleepy Narcotic Dizzying Nervous / Fidgety Energetic Appetizing
The aroma / smell of this variety recalls onto / is
Sweet Fruity Sour Citrus Lemon
The taste / flavour of this variety recalls onto / is
Sour Dairy Cheese Bitter Chemical Diesel Microbiological Charcoal
7 Indoor-Review(s):
General Impression: extraordinary and quite recommendable
Yield / Quantity: high
Flowering Time Indoor: 59 - 64 days (~61 days)
Stretch after the initiation of flowering: ~189 Percent
Initiation of flowering onto around 36 cm. - Final Height onto around 104 cm.
1 Outdoor-Review(s):
General Impression: extremely good and very recommendable
Yield / Quantity: great
Harvest Time Outdoor:
...in ClHmβ zones: Middle of October (+/- 1 Week)
User-Comments about this strain:
reworg99 Out of 5 seeds 4 popped 3 of them died due to bad weather but the one thet survived grew into an astonishing bushy plant that produced far more t'han the other i was growing in the same spot (Durban poison from dutch passion).the plant also could handle the lack of watering (i tre them guerrilla) much beter than the others and took very Little care still giving awesome results. The buds were qite big and despite beeing rather fluffy an with a lor of foliage delivered quote a strong celebral high with just the Wright amount of phisical relaxation and that dont knock you out at all.
seed103 1 aus 10 reg. selektiert. Alles Top, aber ganz schlechte Wurzelung und viel zu dünne Triebe, selbst der Hauptstamm eiert unter den Erntegewicht. Das in den letzten Wochen alles zusammenfällt.....
Baylee420 Nirvana Swiss Cheese; indoor grow; Coco-Loco soil; 430w assorted spectrum cfl»s; Nirvana Soil/Flower Tabs (Weekend Special); Vegged for 6 weeks; Flowered for 63 days. Very easy to grow. Tolerant to any abuse. Will thrive with ease. An outdoor strain that an be grown indoors. Will stretch up to three times it«s VEG height when going into FLOWER. Not as smelly in FLOWER as I thought. Very good high. Well worth growing.
Buy Swiss Cheese (Nirvana) now at MyCannapot!
Actual offers:
There are no actual offers at the shop right now, but check out the auctions below!