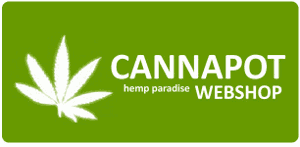 Cannapot Specials: The Hog (TH Seeds)
Here you can find a strain description about The Hog (TH Seeds) and also some user-based reviews and infos directly from the SeedFinder (if available). You can also find the offers and auctions here if The Hog (TH Seeds) cannabis seeds are on stock at MyCannapot right now.
Type: mostly sativa
Flowering time: ~ 58 days

SeedFinder Info about the strain The Hog from TH Seeds:
Our latest Indica, the HOG, turned lots of heads this year taking 1st place in the Indica category of the High Times Cannabis Cup. Originally from Tennessee this fat little girl made her way to Amsterdam via Southern California where she had gained a strong following for her knock-out punch. With a short stature (90-110 cm) and an above average yield (400+ p.s.m.) the HOG is a perfect plant for experts and beginners alike. Get your hands on one of these little piglets today, and soon you`ll be `makin bacon` and living `high on the HOG`.

Type: Indica
Height: 120-140 cm
Yield: 400-600 p.s.m.
Flowering Time: 55-60 days.
2 user reviews about this strain
General Impression: extraordinary and quite recommendable
Strength / Lasting Effect: is not to strong and not to soft
2 Indoor-Review(s):
General Impression: extraordinary and quite recommendable
Yield / Quantity: insane high and absolutely top yields
Flowering Time Indoor: 58 - 88 days (~73 days)
Stretch after the initiation of flowering: ~214 Percent
Initiation of flowering onto around 28 cm. - Final Height onto around 88 cm.
User-Comments about this strain:
zels420 big bud will mold if you don't have good venation keep hum 55 or less.
dante This report is on the legendary Hogsbreath pheno of T.H.Seeds Hog.Hogsbreath is a legendary strain from Tennessee. Its Hindu Kush x Afghani and it was the Cannabis Cup Winner for Best Indica 2002.The potency and yield of this strain is outstanding, I can easily see why it won the cup. It is the most potent Indica I have ever smoked and it is the all time favorite with everyone around here. I have grown many Indicas and none of them matched the potency of Hog. I recently grown T.H.Seeds MK-Ultra, the 2003 cup winner and I felt it was good but not as couchlock as Hog. Other strains I have grown like G-13 x Hash Plant, Sensi Star, Afghani, Hindu Kush, Lifesaver and many others did not match the potency of Hog. That is why I say it is outstanding.The yield in SOG is outstanding, I get 1.8 grams per watt with it. I flower clones at 10 inches and they finish around 30 inches. I flower the clones at four per square foot and yield 5 ounces. It is the best yielding Indica I have come across so far. SOG growers will be floored with the yields.The bad news is this strain is unstable. So I recommend growers to grow out no less then a pack of seeds to make sure you get the Hogsbreath pheno. The other phenos are good but not as good as the Hogsbreath pheno. It is well worth the effort to get this pheno.The smoke taste like hash and the high is of narcotic quality, heavy and lethargic. The buds release and foul bad breath odor when you are cutting into them. I have many friends that love foul smelling strains and they go nuts over Hog. In fact they go crazy when I run out of it, so I would call it ?green crack?. This strain is the ?holy grail? for Indica lovers and commercial SOG growers alike.I highly recommend this strain and tip my hat to Adam and the T.H.Seeds crew for bringing such an outstanding strain to market.Keep it green.
Buy The Hog (TH Seeds) now at MyCannapot!
Actual offers:
There are no actual offers at the shop right now, but check out the auctions below!