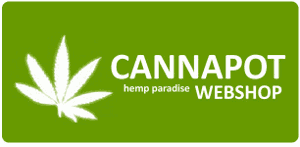 Cannapot Specials: Timewarp 5 reg Next Generation
Here you can find a strain description about Timewarp 5 reg Next Generation and also some user-based reviews and infos directly from the SeedFinder (if available). You can also find the offers and auctions here if Timewarp 5 reg Next Generation cannabis seeds are on stock at MyCannapot right now.
Type: mostly indica
Flowering time: ~ 45 days

SeedFinder Info about the strain Texada Timewarp F5 from Next Generation Seed Company:
This is our version of the famous `Texada Timewarp`. It is an F5 backcross with the original Timewarp Clone mother. Beautiful lemony fresh smelling buds with an up high. Great producing strain outdoors, very dependable. Texada Timewarp has been grown on Texada and Vancouver Island for over 30 years, and for good reason. A must have strain for the outdoor farmer.

Indoors: 45 days (not reccomended)
Outdoors: September. 20-30

Texada Timewarp is of Vancouver Islands most plentiful and common outdoor strains, and with good reason. Its big lemony buds are a legend out here and have been considered the taste of British Columbia's Gulf Islands for around 30 years now. The Original Texada Timewarp is a clone only and has been kept going for many decades. Many BC breeders have made crosses of it to add to there collection. The serious outdoor farmers in BC keep coming back to this old favorite for it hardy growth, big yields, and great high. Very consistent early strain that can take a little bad weather if it has to.

The Timewarp is a sweet tasting strain with a more enjoyable high than many other outdoor strains. The buds ripen up in the last week of September here in Southern BC and in the warmer parts of Quebec, and southern Ontario. The plants are about 5-8 feet tall and can get quite wide if topped. Good strain for long term storage as it will keep its smell for a long time when stored properly. A lot of growers in BC look for strains that keep the quality when in storage. In fall time prices can get so low here, that many growers wait awhile to sell their crop.

Timewarp F5.

Next Generation Seed Company is one of the companies that have had a lot of experience with this strain. For 5 years they have been selectively backcrossing into the original Timewarp to produce a stabilized version. The male used now is a 5 time backcross and the offspring from these are very close to the original clone. About 90% of the seedlings have that same strong smell and large buds. Most plants will also turn purple in the last few weeks. Big yields can be expected from this one.

Average yield for novice growers is between 2 ounces to 6 ounces per plant on an average year. This is also about what to expect per plant from a remote guerrilla patch that doesn't get a lot of care and attention. Experienced growers can get between 5 ounces to 10 ounces, and on a good year can reach a pound per plant with proper care and expert attention. These weights are for growers around the 49th parallel(around the Canadian/US border). And of course the farther south you grow the bigger and better the yields you can expect.
2 user reviews about this strain
General Impression: a quite good strain
2 Outdoor-Review(s):
General Impression: extraordinary and quite recommendable
Yield / Quantity: slightly above average
Harvest Time Outdoor:
...in CmSaα zones: End of September (+/- 2 Weeks)
...in BmShβ zones: Middle of September (+/- 2 Weeks)
User-Comments about this strain:
dzhangar09 Zweiter später Timewarp Phänotyp grün ist sehr harzig!!
Timewarp 5 reg Next Generation is not available at our shop at the moment!
Please try again later, maybe it is restocked again soon!