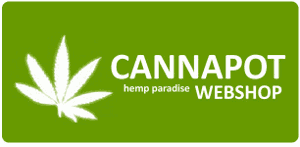 Cannapot Specials: Violator Kush (Barneys Farm)
Here you can find a strain description about Violator Kush (Barneys Farm) and also some user-based reviews and infos directly from the SeedFinder (if available). You can also find the offers and auctions here if Violator Kush (Barneys Farm) cannabis seeds are on stock at MyCannapot right now.
Type: mostly indica
Flowering time: ~ 60 days

SeedFinder Info about the strain Violator Kush from Barneys Farm:
Violator Kush is a heavy producing indica dominant plant that grows short and bushy with big dark green leaves. The buds are heavy and generally have to be supported because of their weight. The finished plants show an extraordinary density of trichomes. Violator Kush has a musty, smell and taste. The effect is a comfortable couch-lock.

Genetics: Malana / Hindu Kush
Harvest Date: End of September
Flowering Period: 8-9 weeks
THC Content: 22%
CBD Content: 1.5%
6 user reviews about this strain
General Impression: extraordinary and quite recommendable
Strength / Lasting Effect: insane strong and very long lasting
The weed effect
Body Calming Narcotic
6 Indoor-Review(s):
General Impression: extraordinary and quite recommendable
Yield / Quantity: slightly above average
Flowering Time Indoor: 58 - 67 days (~62 days)
Stretch after the initiation of flowering: ~133 Percent
Initiation of flowering onto around 36 cm. - Final Height onto around 84 cm.
User-Comments about this strain:
Hanffreund Hatte fiese Schwierigkeiten mit meinen Mimosen. Legten bis zum Schluß nicht richtig los. Scheint, dass ich Pech hatte mit meinen seeds (4 fem.). Hab mich auf die Sorte gefreut - werd es aber nicht mehr versuchen...
hellmutt Outta 5 seeds only 2 germed

Both grew fast whit almost no problems. Easy to grow.

Are not very tollerant of heavy nutes.

Was grown in same hydro reserwar with CBD seeds lavander.

lavander never showed sighns of nute burn but Violator kush did.

At the end the nute burn might of stressed her out a bit cus lower buds had some seeds where as the top buds where rock solid.

Lower buds where aire where as the top where compact.

Yeild was above avrage got just a few grams over 4oz for both plants.

After 68th day i flushed with water and some other bottle stuff. Put in darkness for 3 days .

Ive done it in the past and i think it works, my nugs are super frosty always.

Dryed for 3 days and jared.

Took a bit longer to get that afgani taste just right! But now shes very tasty and hashy.

U can tell this one is from afganistan or somewhere around there.

The high is very destinctive very smooth yet powerful.

Taste-8 very hashy earthly taste.

Look-8 you can really tell this one comes from some middle eastern lineage.

Smell 8 strong tabaco like smell likda like pipe tabaco smell.

High-9 very smooth easy going feeling and very body calming stone also very distingtive high.

Yeild-7 she got me some good amount about 4 oz from 2 plants.

Over all i say shes a 9.
peniskopf Alles in allem ein Top Grass aber hat keinen besonders hohen ertrag hich war mit Erde und ner 600er Funzel am Start.
Violator Kush (Barneys Farm) is not available at our shop at the moment!
Please try again later, maybe it is restocked again soon!