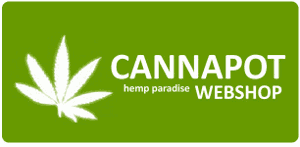 Cannapot Specials: White Light (Soma)
Here you can find a strain description about White Light (Soma) and also some user-based reviews and infos directly from the SeedFinder (if available). You can also find the offers and auctions here if White Light (Soma) cannabis seeds are on stock at MyCannapot right now.
Type: mostly indica
Flowering time: ~ 70 days

SeedFinder Info about the strain White Light from Soma Seeds:
Genetic: Bubble Gum x White Widow
65% Indica / 35% Sativa
Flowering: 10 weeks
Minimum yield: 15-20 grams

White Light is a cross of Bubblegum and White Widow and is my most bubblegum smelling plant. It tastes like candy. It takes 10 to 11 weeks to finish so do not pick it too soon. The bud is quite dense with a very white green appearance and many, many crystals. The high is very rich, make sure to get yourself comfortable after you smoke it. May the White Light guide you.
1 user reviews about this strain
General Impression: a quite good strain
1 Indoor-Review(s):
General Impression: extremely good and very recommendable
Yield / Quantity: ordinary
Flowering Time Indoor: 58 - 68 days (~63 days)
User-Comments about this strain:
djdank Ive been growing White Light,( White Widow X Bubblegum ) for close to 8 years now making my own crosses and this strain seems to increase vigor and potency of the crosses every time. White Light is great for increasing your appietite, its really good for body aches and other pains, and is a good nightcap. It grows really thick and sturdy at 3 to 5 feet indoors and is said to grow up to an incredible 12 feet tall outdoors in certain climates. It grows well in any medium like hydro, soil, or coco. I also love the blow your mind narcotic high and the slighty bubblegum flavored sweet skunkyness of their frosty compact buds, YUM. Its kind of an older strain but has potential. FSL Tested 19.64% THC.
White Light (Soma) is not available at our shop at the moment!
Please try again later, maybe it is restocked again soon!