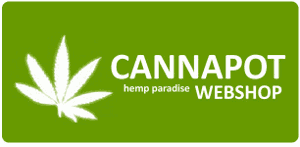 Cannapot Specials: Wonder Black Woman (Hero Seeds)
Here you can find a strain description about Wonder Black Woman (Hero Seeds) and also some user-based reviews and infos directly from the SeedFinder (if available). You can also find the offers and auctions here if Wonder Black Woman (Hero Seeds) cannabis seeds are on stock at MyCannapot right now.
Type: indica
Flowering time: ~ 55 days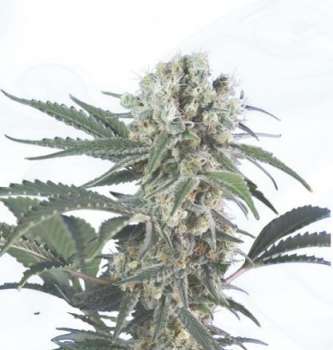 more pictures
SeedFinder Info about the strain Wonder Black Dómina from Hero Seeds:
¡Venganza africana!... preciosa mulata, rica en psicoactivos (THC, CBD, CBN) y además ¡una gran producción! Resistente a las plagas y a la intemperie. Todo el poder de Gaia en tu mano.

Genética: Northern lights + Ortega + AfganiSA + Hash plant
Híbrido: 100% Indica. 18-21% THC, 1% CBN, 0,2% CBD.
Interior: 55 días lista, con producción bajo 600Wvps de 450gr.
Exterior: lista a mediados finales de Septiembre con producciones de 400gr/m2, plantada en marzo adquiere varios m2 de superficie. De fácil cuidado.
3 user reviews about this strain
General Impression: extraordinary and quite recommendable
Strength / Lasting Effect: insane strong and very long lasting
3 Indoor-Review(s):
General Impression: extraordinary and quite recommendable
Yield / Quantity: slightly above average
Flowering Time Indoor: 53 - 59 days (~56 days)
Stretch after the initiation of flowering: ~400 Percent
Initiation of flowering onto around 20 cm. - Final Height onto around 100 cm.
User-Comments about this strain:
happyhippiegenetics absolutely recommendable
ZerotheHero Initially this phenotype confused me. the lineage of Black domina is a four way hybrid and 100% indica. Initially i wondered if the supplier had mixed up seed. The leaves are long and thin with the double serration extensively apparent along all leaf edges. It is highly branched with a far less pronounced apical dominance, less compact buds than phenotype 1. It appears far more frosted with trichomes, similar to a 'white' variety, but they are less apparent on the sugar leaf than pheno 1. The buzz is far higher, more energetic, than pheno 1, but equally long lasting and strong.

At first i labelled this as a sativa phenotype due to the thin leaves, more branched, taller habit and high buzz. However with some research and consideration i now believe this is to be a type 1 indica with a high thc but no cbd. Please see http://pureanalytics.net/blog/2011/03/20/finding-cbd-a-look-at-trends-in-indica-and-sativa-strains/

It is certainly a phenotype i will be retaining.
ZerotheHero This phenotype is a classic black domina with dark green broad leaves and a distinct habit of a dominant cola with relatively little branching. Double serrations are apparent on broad fan leaves( i have seen this in other strong varieties eg Big Buddah Cheese). The smoke is a typical heavy indica,strong and long lasting, with a definite 'couch lock' element to the buzz.
Buy Wonder Black Woman (Hero Seeds) now at MyCannapot!
Actual offers:
There are no actual offers at the shop right now, but check out the auctions below!